Malacañang stands by its new man at NFA
MANILA, Philippines—Malacañang on Wednesday stood by its appointment of Orlan Agbin Calayag as chief of the National Food Administration (NFA).
"Based on an assessment of the documents provided by Mr. Orlan Calayag, he has met all the qualifications necessary to hold his current position," said Executive Secretary Paquito Ochoa.
Ochoa's office issued this brief statement only one day after the Palace revealed that Calayag's appointment was being reviewed by the Office of the President.
Secretary Herminio Coloma, presidential spokesman, disclosed on Tuesday that Malacañang was reviewing the appointment of Calayag, a protégé of Agriculture Secretary Proceso Alcala, due to persistent reports that Calayag was a naturalized American citizen.
Crucial post
Calayag holds a crucial position as chief of the NFA, an attached agency of the Department of Agriculture (DA) that has been criticized for the recent spike in rice prices.
Calayag is a close associate of Alcala, having served as his chief of staff when the latter was a member of the House of Representatives.
Calayag's appointment dated July 12, 2012, indicated that his term of office would run from July 1, 2012, to June 30, 2014.
The Inquirer obtained copies of his certificate of live birth issued by the National Statistics Office which showed that he was born in San Pablo, Laguna, to Filipino parents Nemesio Amat Calayag and Mauricia Bunquin Agbin, on July 22, 1974.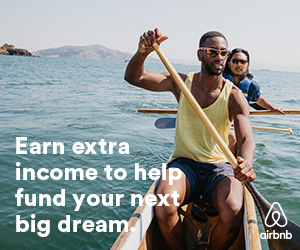 Reacquired citizenship
He, however, later relinquished his Filipino citizenship in favor of US citizenship.
On Jan. 7, 2013, he appeared to have reacquired his Filipino citizenship, with the Bureau of Immigration under Commissioner Ricardo David issuing to him a "certificate of reacquisition/retention of Philippine citizenship" pursuant to the Citizenship Retention and Reacquisition Act of 2003 (Republic Act No. 9225).
He took his oath of allegiance to the Philippines on the same date.
When Calayag was appointed in January, the DA chief described the new NFA administrator as a "balikbayan" whom he had convinced to come back and serve.
Calayag is a former "patient services specialist" at the Swedish Medical Center in Washington. He had also served as auditor of Bellevue Sheraton Hotel, loan officer of the Bank of America and relationship manager of KeyBank.
Subscribe to INQUIRER PLUS to get access to The Philippine Daily Inquirer & other 70+ titles, share up to 5 gadgets, listen to the news, download as early as 4am & share articles on social media. Call 896 6000.