Former Health Secretary Alberto Romualdez; 73
MANILA, Philippines—Former Health Secretary Alberto Romualdez Jr., who served under President Joseph Estrada from 1998 to 2001, passed away on Friday. He was 73.
"The Department of Health (DOH) is saddened by the death of former Secretary Alberto Romualdez Jr. who steered the health sector reform agenda. Our prayers and condolences," Assistant Health Secretary Dr. Eric Tayag announced on Twitter.
Romualdez's brother-in-law, Health Undersecretary Ted Herbosa, and the Likhaan nongovernment organization also confirmed the former secretary's death, saying Romualdez passed away around noon at the Manila Doctors Hospital, where he was confined after suffering a heart attack last Oct. 12.
Romualdez is survived by his wife Peachy and their children.
The secretary, known to friends as "Doc Quasi," has been suffering from lymphoma, according to reports.
Estrada, who hailed Romualdez for his commitment to poverty alleviation and good governance, said he was "a man of competence and unquestionable integrity."
"Through his efforts, we were able to distribute population control measures and cheaper medicines to the poor without the need of enacting a law. I have also lost a dear friend. We were a very close-knit Cabinet," Estrada said.
Former Finance Secretary Jose "Titoy" Pardo described Romualdez as "like a brother to us" while Labor Secretary Bienvenido Laguesma said the former Cabinet official was a trustworthy and competent colleague and a reliable and committed friend.
Also on Twitter, Sen. Pia Cayetano expressed sadness at Romualdez's death, calling her late mentor "instrumental in health legislation I worked on, particularly Reproductive Health, PhilHealth and Cheaper Medicines laws."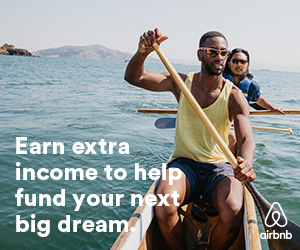 Sen. JV Ejercito, former health secretary and ex-senator Juan Flavier and Presidential Communications Group Secretary Ricky Carandang also expressed their condolences.
According to an article on the DOH website, Estrada appointed Romualdez health secretary on Sept. 11, 1998.
"When he appointed me, President Estrada's instruction was simple: Make sure that the DOH serves the people, especially the poor…I know that all of you understand this to be the department's true mission in the first place. I am therefore sure of your cooperation in accomplishing the President's instruction. In other words, if you just do your jobs, the rest will follow," he told DOH employees when he was introduced to them on Sept. 14, his 58th birthday.
Romualdez was not new to the DOH; he started as medical adviser to the then Minister of Health from 1979 to 1982 and was director of the Research Institute for Tropical Medicine from 1981 to 1984.
Romualdez was appointed health assistant secretary in 1988. However, he opted to work for the World Health Organization's (WHO) Western Pacific Region.
From June 1996 until his appointment as DOH chief, he was medical director of the HCA Philippines Inc. and at the same time consultant of the World Health Organization and DOH.
Romualdez got his medical degree from the University of the Philippines and Bachelor of Arts in Biological Sciences from the Ateneo de Manila University.
Romualdez was a scion of the prominent Romualdez political clan of Manila and Leyte. His uncle Daniel Jr. was House Speaker from 1956 to 1962 while his grandfather Miguel served as Manila mayor during the American colonial period and Leyte assemblyman during the Commonwealth Era. A granduncle, Norberto Sr., served as justice of the Supreme Court.
The late secretary is a distant nephew of former First Lady Imelda Marcos; his second cousins include Leyte Rep. Ferdinand Martin Romualdez, Chamber of Mines of the Philippines president Benjamin Philip Romualdez Jr., Sen. Ferdinand "Bongbong" Marcos Jr., Ilocos Norte Gov. Imee Marcos and Tacloban City mayor Alfred Romualdez. With a report from Inquirer Research
Subscribe to INQUIRER PLUS to get access to The Philippine Daily Inquirer & other 70+ titles, share up to 5 gadgets, listen to the news, download as early as 4am & share articles on social media. Call 896 6000.