New billboard pact: Giants out, 'green' in
MMDA, biz groups agree to limit size, height of street ads
Finally, the sky is no longer the limit for those giant billboards that not only clutter the view but also pose safety hazards in the metropolis.
The government and various advertising groups on Thursday forged an agreement to regulate outdoor ads in the capital, starting with the adoption of a uniform size and provisions for "vertical gardens" and other green spaces. The existing ban on outdoor ads at historic sites and landmarks will also be strictly enforced.
Taking a year and a half to craft, the Metro Manila Outdoor Media Magna Carta imposes standards for the construction, installation and display of billboards, LED (light-emitting diode) boards and other advertising signs on major roads and open spaces.
The 15-page agreement limits the size of all outdoor signs and structures to 216 square meters. For ground-level ads, 30 percent of the space should be allotted for landscape works or vertical gardens, like those currently seen on underpasses along Edsa.
Metropolitan Manila Development Authority (MMDA) chair Francis Tolentino noted that many of the existing billboards on Edsa cover as much as 1,000 square meters and would therefore be reduced to a fourth of their current size under the agreement. Their builders and owners are given a nine- month grace period to comply.
Ground-level signs and structures along Edsa, C5 and Commonwealth Avenue should have a minimum height of 24 meters and a maximum of 36 m.
The height limit for all other areas in Metro Manila shall be determined by the local government units, according to the agreement.
Outdoor media materials should also not block traffic signs and landscaped or scenic areas. A stretch of Roxas Boulevard in Manila, for example, should remain billboard-free for its Manila Bay sunset view.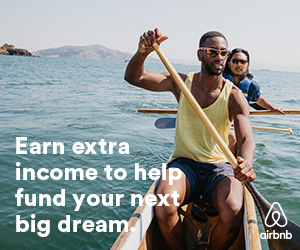 No new billboard shall be installed within 100 meters from an existing one. In some areas, where billboards can be built side by side, the distance between them should be at least 3 m.
The magna carta was signed by the MMDA chair and officials of the Philippine Association of National Advertisers (Pana), Association of Accredited Advertising Agencies (4As), Media Specialists Association of the Philippines (MSAP), AdBoard and Outdoor Advertising Association of the Philippines (OAAP).
"What is important here is we all had an agreement. For the first time, we came up with a set of guidelines for billboards," Tolentino told reporters.
Pana president Ma. Belen Fernando said all advertising agencies and billboard operators would follow the new rules, noting that their concerns were all addressed during the workshops held on the measure.
"There were still many questions yesterday. But finally we were able to put our minds together. The key here is political will," she said.
Fines of up to P20,000 will be imposed on persons, companies or even government agencies found in violation of the size and height requirements. Two-time offenders will also be barred from installing ads for two years, while three-time violators will be denied an MMDA clearance for good.
SEE ALSO:
Say goodbye to those giant billboards on EDSA
Subscribe to INQUIRER PLUS to get access to The Philippine Daily Inquirer & other 70+ titles, share up to 5 gadgets, listen to the news, download as early as 4am & share articles on social media. Call 896 6000.