QUERUBIN CLAIM
'Stress over Napoles deal may have killed my wife'
MANILA, Philippines – Retired Marines Colonel Ariel Querubin revealed on Wednesday that he only learned recently that his first wife died due to pulmonary hypertension allegedly caused by stress over an unpaid deal with Janet Lim-Napoles.
Querubin said in an interview with Radyo Inquirer 990 AM that his first wife, Dr. Loreta Querubin, died on August 19, 1994, a day after she and a doctor friend failed to get their investment back from Napoles.
He said his wife and her friend had invested in one of the business ventures of Napoles and had wanted to get their money back after the checks issued to them by Napoles bounced.
Napoles, head of trading firm JLN Corporation, has been linked to the alleged P10-billion pork barrel scam which is now being investigated by the Department of Justice and the National Bureau of Investigation.
Querubin said up until his wife's death, he was unaware as to what had caused her hypertension until a friend, an ex-military doctor who he didn't name, revealed in a recent interview with another media entity the money he and Loreta had invested with Napoles.
The interview of the ex-military doctor was held after the Philippine Daily Inquirer came out with its reports on the alleged pork barrel scam and Napoles as the purported mastermind.
Querubin said that Loreta and her friend had gone to Napoles' place in Laguna to "pressure" her to pay at least the principal but Napoles, who was a godmother to the Querubins' only daughter, did not show up.
Querubin, who was assigned to Basilan at that time, said he did not know that because of the stress Loreta was in, his wife had lost consciousness on the same day that she and her friend failed to meet Napoles.
Querubin said his wife's friend told him how Napoles' refusal to meet with them stressed out his wife.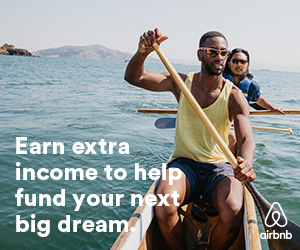 Querubin said that after several months of attempting to get their money back, his wife and her friend finally met with Napoles in her office in Pasay City.
Napoles, however, refused to pay and the next day, Querubin said his wife died.
Querubin said that during the first day of the wake, Napoles visited and brought with her a priest and a choir while offering her apologies and payment in dollars of his wife's investment.
For more details, listen to the audio clip of Colonel Querubin's interview at Radyo Inquirer 990AM
Subscribe to INQUIRER PLUS to get access to The Philippine Daily Inquirer & other 70+ titles, share up to 5 gadgets, listen to the news, download as early as 4am & share articles on social media. Call 896 6000.