Dynasty? So what, Ilocos votes show
LAOAG CITY—The results of elections in Ilocos Norte merely proved that political dynasty is a nonissue among Ilocanos.
To Herdy Yumul, an Ilocano blogger and sociology professor, it remains an arduous feat to penetrate Ilocos Norte's political landscape, which has long been dominated by established dynasties.
"Ilocanos have come to accept that Ilocos Norte is Marcos country and Laoag is a Fariñas territory," he said.
Gov. Imee Marcos, who ran unopposed on her second term, had been proclaimed along with her mother, Rep. Imelda Marcos, the winner in the second congressional district race with a wide margin over closest rival, lawyer Ferdinand Ignacio.
No party
Rep. Rodolfo Fariñas, also unopposed in the first district congressional race, did not join the proclamation. His daughter, Ria, who topped the provincial board race, was not around during the event.
Yumul said new names would find it doubly difficult to change the landscape more so that political families are grooming the next generation of politicos.
He cited the case of Imee's children, Borgy and Michael, who are expected one day to invade the Marcoses' political Ground Zero in Batac City. Borgy and Michael are registered voters of Batac.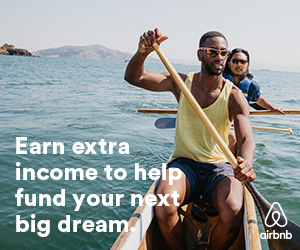 In the case of the Ablan family, the traditional politician's image of veteran Roque Ablan Jr. seemed to have been a liability to younger Ablans, Yumul said.
Ablan's son, Kris (also a lawyer like his father), lost to outgoing Laoag City Mayor Michael Fariñas in the vice mayoral contest.
Contaminated
"Kris offered himself as a breath of fresh air. But this was contaminated by his father's trapo image," Yumul said.
Then there's the next generation Fariñas. Jeff Fariñas, son of Rodolfo's younger brother, Eric, also topped the Laoag council race.
But Yumul said Ria's victory was all because of her father. He said Fariñas has a deep-seated clout among Ilocanos punctuated by his performance in the impeachment trial of former Chief Justice Renato Corona.
"It was not new generation but Rudy (Representative Fariñas) asserting himself," Yumul said.
Subscribe to INQUIRER PLUS to get access to The Philippine Daily Inquirer & other 70+ titles, share up to 5 gadgets, listen to the news, download as early as 4am & share articles on social media. Call 896 6000.