Cops block protesters' march to US Embassy
MANILA, Philippines – Authorities blocked hundreds of Labor Day protesters marching toward the United States Embassy in Manila where militants were planning to stage an anti-American "imperialism" rally Wednesday.
Manila Police District officers lined up at the westbound lane of Kalaw Street in front of the National Library to prevent protesters from surging to the US Embassy office on Roxas Boulevard.
Police estimated the group to be around 500. They arrived in the area past 12 noon.
The group, mostly clad in red shirts, chanted "imperyalismo, ibagsak (down with imperialism),"walang pagbabago sa ilalim ni [President Benigno] Aquino [III] (no change under President Aquino)" and "ang tao, ang bayan ngayon ay lumalaban (the people, the nation are rising up)."
The group is composed of members from labor group Kilusang Mayo Uno, Kadamay-NCR and Bayan-NCR, among other sub groups.
A group member called on other members to try to get through the police line, but they failed. They continued instead their protest program on Kalaw Street.
The group burned a placard showing a picture of a giggling President Aquino t hiding under a veil that looked like an American flag.
It symbolizes "imperialism," the group said.
"The US imperialism and its neoliberal policies implemented by the puppet regime of President Aquino remains to be the biggest burden on the Filipino workers," Larry Jaca, vice chairperson of KMU-NCR, said in a statement.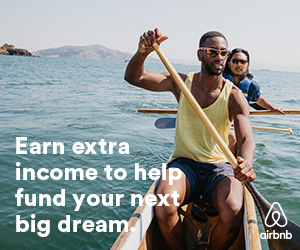 The group also condemned the recent statement of the President announcing no wage increase.
"Our current wages were never enough and yet the Aquino administration worsens it as it privatize education and health services through IMF-World Banks 'public-private partnerships," Jaca added.
On Labor Day, various workers' groups condemned Aquino "for taking advantage of chronic unemployment to try to blackmail workers into accepting starvation wages, contractual employment, and violations of trade-union rights."
A radio report, meanwhile, said members of the Trade Union Congress of the Philippines, or TUCP, would march to Mendiola to converge with other rally groups later Wednesday.
It said the Pinag-Isang Samahan ng Tsuper at Operators Nationwide, or Piston, would converge in Cubao, meet up with the rest of the worker groups at Liwasang Bonifacio before marching to Mendiola.
Chief Superintendent Generoso Cerbo Jr. said the National Capital Region Police Office and other police units will conduct security operations, civil disturbance management, and traffic management operations from Tuesday until Thursday.
He also said PNP's National Headquarters has directed Police Regional Offices 1, 2, 3, 4A, 5 and Cordillera to send 200 personnel each as augmentation for NCRPO.
Meanwhile, the Metropolitan Manila Development Authority (MMDA) announced that its Unified Vehicular Volume Reduction Program, or the number coding scheme, is lifted today, Wednesday, in the whole of Metro Manila.
Vehicles with plate numbers ending in 5 and 6 are not allowed in major thoroughfares from 7 a.m. to 7 p.m. on Wednesdays.
Read more: http://newsinfo.inquirer.net/400349/ph-labor-day-protests-set#ixzz2S0zJVhxK
Follow us: @inquirerdotnet on Twitter | inquirerdotnet on Facebook
Subscribe to INQUIRER PLUS to get access to The Philippine Daily Inquirer & other 70+ titles, share up to 5 gadgets, listen to the news, download as early as 4am & share articles on social media. Call 896 6000.