Enrile flies to Cagayan; Biazon to check used-car import trade
STA. ANA, Cagayan—A day before Customs Commissioner Ruffy Biazon was scheduled to have a firsthand look at the used-car importation trade at the free port here, Senate President Juan Ponce Enrile on Tuesday visited the coastal town of Lal-lo to test its new runway.
This is going to be the runway of a new airport being built where Chinese tycoons reportedly will park their private planes instead of the crowded Hong Kong hangars.
The visit of Enrile, who sponsored the creation of the Cagayan Special Economic Zone and Freeport (CSEZFP) here, fueled speculation that his trip was in connection with the problem besetting the used-car importation industry at the free port.
A source, who asked not to be named for lack of authority to speak on the matter, said Enrile arrived with a small group from Metro Manila on an eight-seat plane at 11 a.m. They landed on the strip of the unfinished airport in Lal-lo town, about 40 km from here.
From the airstrip, Enrile's convoy of at least seven vehicles motored to the senator's private resort at Gotan beach in San Vicente village here.
Nilo Aldeguer, Cagayan Economic Zone Authority (Ceza) senior deputy administrator, however, dismissed speculations that Enrile's sortie was in connection with the problem confronting the used-car trade here.
"Pahinga lang (Enrile is there only to take a rest)," Aldeguer said in a telephone interview.
Biazon order, visit
Enrile's visit came a day before the scheduled arrival of Biazon at the CSEZFP on Wednesday, who is set to inspect the activities at the free port after issuing an order to the agency's field office here to stop the processing of the latest shipment of more than 200 imported vehicles that arrived here on Feb. 11.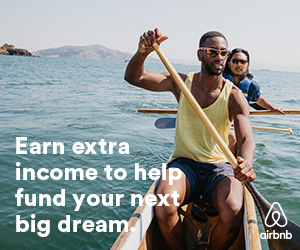 A second shipment of about 400 vehicles is set to arrive on Feb. 22 or 23, officials said.
Biazon issued the order after the Supreme Court, in a Jan. 7 ruling, upheld the validity of Executive Order No. 156, which imposed a ban on the importation of used cars, except for buses, trucks and multipurpose vehicles.
A group of used-car traders, the Automotive Rebuilders of Cagayan Inc. (Aric), has protested the ruling and insisted that its operations cannot be stopped because the verdict is not final and executory.
Aric president Jaime Vicente said he was not aware of Enrile's visit. "I have no way of knowing because I am here in Manila right now," he said.
Inspection
Enrile said he stayed all day Tuesday in Lal-lo town where he and a representative of the Civil Aviation Authority of the Philippines inspected the runway under construction.
Enrile sent word to the Inquirer through Senate President Pro Tempore Jinggoy Estrada that Lal-lo was neither in Port Irene nor on the premises of Ceza.
Senate old-timers are aware that Enrile spends time in Cagayan when Congress is in recess.
Officials of Forerunner Multi Sources Inc., one of only two Ceza-licensed car importers, as well as owners and managers of car trading firms were not in their offices when the Inquirer visited the car lot in Casambalangan village here on Tuesday.
Prospective buyers
But it was business as usual for personnel, who were working on the imported units while prospective buyers roamed from one car lot to another to pick the best vehicles to buy.
A group of Australians who, sources said, were officials of a drilling company at a natural gas exploration project in Gattaran town, was seen checking on Mercedes SLKs and Hummers that were on display at the car lot occupied by New Apollo International Trading Inc.
In another lot, a family of five from Aparri town was looking around for a used van.
Hangars were occupied by busy workers performing repairs, conversion, cleaning and refurbishing of Japanese and Korean cars and vans.
Vicente said used-car importers were continuing their business operations because they believe that the Supreme Court decision was not yet final, and that it did not have any impact on the legality of their trade.
"We go on because we believe we do not have any reason to stop," he said in a phone interview, noting that his group is considering seeking legal action against Biazon.
Guarded caution
But unlike in the past, those involved in the used-car trade here showed a sense of guarded caution, especially in dealing with strangers, mostly aware of the controversy that hounded the industry the past several days.
"It's not safe talking these days. We can get fired," said a worker when asked about the work he was performing on a Hyundai Starex van.
The mood here contradicted pronouncements of Ceza officials that their operations were transparent. They belied charges that they were allowing the smuggling of used cars following the Supreme Court ruling that upheld EO 156.
Sales slowed
Most of the workers declined to be interviewed, while others answered questions but did not reveal their identities.
"Sales have been quite slow since news broke out that some officials want this [used-car trade] stopped. But we're still here. When they tell us to stop working, then we'll go home," said a mechanic.
At the gates, security guards said reporters were banned from the fenced yard. The taking of pictures was also prohibited.
Vicente said the workers feel agitated these days that their main source of livelihood was threatened.—With a report from Cathy C. Yamsuan
Subscribe to INQUIRER PLUS to get access to The Philippine Daily Inquirer & other 70+ titles, share up to 5 gadgets, listen to the news, download as early as 4am & share articles on social media. Call 896 6000.