Zambales solon Antonio Diaz; 83
Iba, Zambales, Philippines—Zambales Rep. Antonio Magsaysay Diaz died on Wednesday of multiple organ failure secondary to sepsis and pneumonia at the St. Luke's Medical Center in Quezon City, a statement from his family said. He was 83.
Teodoro Camat, who heads Diaz's office in Zambales' 2nd congressional district, said the lawmaker died at 6:20 a.m.
Camat said Diaz's body will be taken to the Iba Cathedral here on Saturday after necrological services at the House of Representatives. The body will then be transferred for the wake in his San Marcelino hometown.
Diaz, a member of the Magsaysay political clan of Zambales, served the province variously as vice governor and representative since the 1960s.
A lawyer, he was one of the longest-serving politicians in the province and was known for supporting the education of students from poor families in his district.
According to a statement from the family, Diaz gave the bulk of his pork barrel funds to his scholarship program which included the provision of tuition money and stipends to some 500,000 high school and college students not only in his district but in the entire province.
In the last 10 years, Diaz has allocated approximately P5 million for this program alone, "a clear testament to his dedication in realizing his vision of education for the youth from his beloved province," according to his family.
Records from Diaz's office showed that public school students in the district receive at least P1,000 each a year while those in private schools get at least P4,000 each.
Camat said the funds given to students are supplemented by bonuses and other forms of assistance given to the scholars and their families.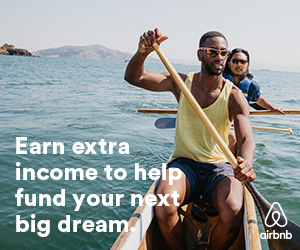 He said the scholarship program was the key to Diaz's political clout with voters in the province. "He was very dedicated to improving it and reaching more beneficiaries and giving more to them," he said.
Diaz also championed the cause of the World War II veterans who served under the United States Command, being a war veteran himself.
Diaz obtained his law degree from the Ateneo de Manila University in 1954.
He made his career in government service, starting out as deputy customs commissioner (1963-19640), head of the legal department of the Land Reform Commission (1964-1965), and was subsequently elected vice governor of Zambales (1967-1969), before winning the first of many congressional terms in 1969.
He was also a member of the Batasang Pambansa in 1984.
Diaz's mother, Mercedes, is a sister of the late President Ramon Magsaysay.
Diaz is survived by his four children, Ramon Victor, Roderick Albert, Roberto Carlos and Rica Victoria, daughters-in-law Anna, Carla and Maria, son-in-law Ronald Arambulo and grandchildren Regina, Marianna Antonia, Bianca Alberta, Ricardo, Rafael, Sabrina Victoria and Sidney Louise. Robert Gonzaga and Cesar Villa, Inquirer Central Luzon, and Cynthia D. Balana, Metro Manila
Subscribe to INQUIRER PLUS to get access to The Philippine Daily Inquirer & other 70+ titles, share up to 5 gadgets, listen to the news, download as early as 4am & share articles on social media. Call 896 6000.