From buko shakes to portalets, entrepreneurs thrive at Manila North Cemetery
MANILA, Philippines – As thousands flocked to the Manila North Cemetery for All Saints' Day, enterprising Filipinos set up shop inside, with buko shakes enjoying brisk business. Others rented out their toilets or sold melted candles.
With sunny weather and a long walk inside the 54-hectare cemetery, visitors lined up at stalls of buko shakes, which sold for P20 for a 330-mL bottle, P30 for 500-mL and P50 for 1 liter.
Buko Mars owner Ryan Marasigan Friday said he had not counted his earnings on Nov. 1 but estimated it exceeded P10,000. He said that on other days, the booth usually earns from a low of P800 to a high of P2,000.
Rose Ann Tenesa of Bukochoy said she had earnings of around P20,000 on Thursday. The stall is usually set up at San Roque Church in Blumentritt, Manila, where sales are P8,000 on weekends and P5,000 on weekdays.
Stalls of shawarma, siomai, doughnuts, fast-food joints and other food products lined the streets inside the cemetery. Other vendors sold fans, hats, Halloween masks, toys and a meter-square of aluminum foil for cover, hoping to earn from the thousands of people who continued to stream in on Friday.
Police estimated the number at 50,000 as of 11 a.m.
Like Lovely Soguilon from Tayuman, Manila, Friday's visitors probably wanted to avoid the rush on November 1.
"There were so many people," Soguilon said. "I just did the laundry on Thursday."
And with so many people spending the night in the cemetery without proper toilets, those who live inside the cemetery rented out theirs.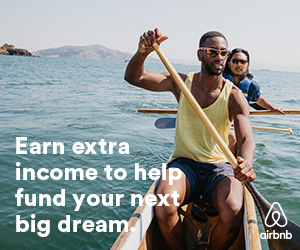 "Who would want to use the portalets that reeked of urine?" said a renter, who earned more than P1,000.
"Blockbuster hit," another renter described the line of people waiting their turn at the toilet. He estimated Thursday's earnings at P1,500 with a charge of P5 per use.
Children on the other hand collected melted candles and sold these at P12 to P15 per kilo. Those who bought the melted candles will sell these to other wholesale buyers.
Ten-year-old Louie Angelo Trinidad from Tondo, Manila, happily counted his P22 from 1.5 kilos of melted candles.
Subscribe to INQUIRER PLUS to get access to The Philippine Daily Inquirer & other 70+ titles, share up to 5 gadgets, listen to the news, download as early as 4am & share articles on social media. Call 896 6000.