DENR declares Agusan del Norte's coastal area as safe haven for sea turtles
MANILA, Philippines—The Department of Environment and Natural Resources (DENR) has declared coastal areas in a town in Agusan del Norte as a safe haven for marine turtles.
Environment Secretary Ramon Paje has signed an administrative order designating the coasts of Carmen town, covering five barangay (villages) and some 5,756 hectares, in Agusan del Norte as a "critical habitat" for sea turtles.
The coastal areas in Barangays (the villages of) Vinapor, Gosoon, San Agustin, Cahayagan, and Tagcatong form part of the "Carmen Critical Habitat" for marine turtles.
Paje said in a statement, "Declaring a critical habitat for threatened species would help guarantee their continued existence. It would also encourage the local community to work with us in protecting and conserving critically endangered species such as the hawksbill sea turtle (eretmochelys imbricata), which has found a home in Carmen."
Marine or sea turtles are reptiles with flipper-like arms, used for swimming and a flattened body shape with a protective carapace. The reptiles mostly feed on seagrass, plankton and jellyfish. The hawksbill sea turtle gets its name from its sharp curving beak and saw-edged shell.
Young sea turtles usually fall prey to predators such as seagulls and bigger fish while adults are usually hunted by people for their shells, which are used as ornaments or accessories, and for their meat. Most species are considered endangered.
Carmen town in Agusan del Norte is known for its dive sites with rich marine life, particularly in Barangays Vinapor and Tagcatong. The designated critical habitat, along with other coastal areas in the adjacent municipality of Magsaysay in Misamis Oriental, has been observed as nesting ground of the hawksbill sea turtle. Sea turtles, although migratory, are known to nest in beaches where they previously hatch despite after having traveled thousands of miles across the ocean.
Under the administrative order, the DENR Caraga office is tasked to establish the statistical, topographic and geographic features of the area. It must ensure that the ecosystems within the critical habitat are preserved and remain conducive to the marine turtles and other forms of wildlife.
Likewise, the regional office must ensure "that developmental activities within and around the area would safeguard the ecological integrity of the critical habitat."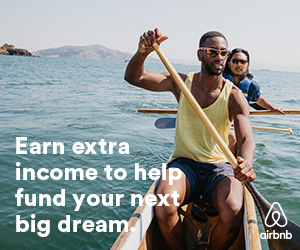 The regional office is also tasked to enforce all applicable environmental laws against "prohibited acts" defined under the Wildlife Resources Conservation and Protection Act, such as dumping of waste products, human settlement, mineral extraction or exploration, burning, logging and quarrying.
A Critical Habitat Management Plan shall be jointly prepared by the DENR-Caraga along with the local government of Carmen and other stakeholders, and shall serve as guide in the management of the critical habitat.
Subscribe to INQUIRER PLUS to get access to The Philippine Daily Inquirer & other 70+ titles, share up to 5 gadgets, listen to the news, download as early as 4am & share articles on social media. Call 896 6000.