Fortune teller, driver, engineer also vie for Manila mayorship
MANILA, Philippines—Aside from "Dirty Harry" and "Asiong Salonga," a psychic, a Muslim driver and an engineer running for a  third time have also filed certificates of candidacy, or COC, for the post of Manila mayor, while a businessman will join the vice mayoral race.
Marino Magallanes, single, 59, a fortune teller from Quiapo, and driver Fidel Cruz, single, 49, submitted their COCs at the local Commission on Elections office an hour apart on Monday afternoon. Onofre Abad, single, 61, is a mechanical engineer according to his COC filed on Tuesday.
Reelectionist Mayor Alfredo Lim, often referred to as "Dirty Harry," and former President Joseph Estrada, who once played the character Asion Salonga in a movie,  filed their COCs on Monday and Tuesday, respectively.
Magallanes, who goes by the nickname "Ingkong," was born in Negros Occidental but has been living in Manila for 13 years. He indicated his address as Plaza Miranda, where Quiapo's famous fortune tellers ply their trade. He is running as an independent.
Cruz did not indicate his party but listed "Ibalik ang Islam sa Maynila" as his name to appear on the ballot. His address is at Fil-Mus Mosque on Romero Salas Street, Ermita.
Abad, or "Ofring," is an independent from Bagong Sikat Subdivision, Sta. Ana, Manila. This is his third time to seek the post of Manila mayor, according to election officer Jayvee Villagracia.
This is the second time for businessman Francisco Pizarra, 54, married to Delia Amo and residing on  Mabini Street in Malate, to run for vice mayor. He filed his COC on Monday. According to Pizarra, he is running under the Kilusang Bagong Lipunan party.
Villagracia said Abad got no more than 30 votes in the last election.
Whether these challengers are nuisance candidates or not could be settled only if a registered candidate for a similar position files a protest against them. Comelec rules define a nuisance candidate as one who makes a mockery of the election process, an aspirant whose name might confuse the voters or a contender who has no capability to run a campaign.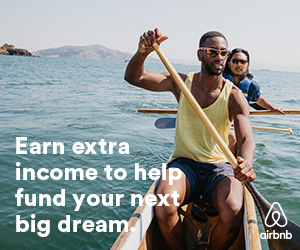 Subscribe to INQUIRER PLUS to get access to The Philippine Daily Inquirer & other 70+ titles, share up to 5 gadgets, listen to the news, download as early as 4am & share articles on social media. Call 896 6000.