PNP issues reminders on motorists' rights at police checkpoints
MANILA, Philippines—Know your rights when approaching a police or military checkpoint: Never get out of the car. Do not submit to a body search. And you may refuse to open your trunk or glove compartment.
The Philippine National Police on Wednesday issued guidelines on the proper conduct of checkpoints by its personnel as part of what it called its "rights-based policing."
"This public advisory guides motorists on how to deal with authorities at checkpoints and ensures implementation of proper searches and seizures to avoid violations of human rights," said PNP spokesperson Chief Supt. Agrimero Cruz Jr.
He added in a statement that the advisory should also serve as a warning to erring law enforcers and to eliminate illegal checkpoints.
"As the promotion of right-based policing becomes a focal point in the agenda of the PNP leadership, the conduct of police or law enforcement must be in compliance with human rights standards," PNP Director General Nicanor Bartolome said.
The 10-point advisory follows:
•   A checkpoint must be well-lighted, properly identified and manned by uniformed personnel. Upon approach, slow down, dim headlights and turn on cabin lights.
•   Never step out of the vehicle.
•   Lock all doors. Only visual search is allowed.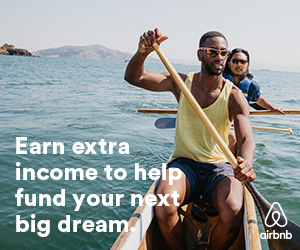 •   Do not submit to a physical or body search.
•   You are not obliged to open the glove compartment, trunk or bags.
•   Ordinary/routine questions may be asked. Be courteous but firm with answers.
•   Assert your rights, have presence of mind and do not panic.
•   Keep your driver's license and car registration handy and within reach.
•   Be ready to use your cellphone at any time. Speed-dial emergency number.
•   Report violations immediately. Your actions may save others.
Cruz also said that a "no-tint" or "clear-window" policy among marked police vehicles and similar official vehicles would also boost the confidence of the community in the authorities.
This policy "promotes accountability in governance and may also place an inherent check on scalawags," he said.
"The use of dark or heavy tints is helpful, and even necessary, in case of surveillance and other similar law enforcement operations. But for other purposes, tints are used for marked vehicles which are readily identifiable and cannot reasonably be used for legitimate covert work," he added.
"This [tinting] also provides impunity to persons violating the simplest of laws such as traffic rules and other kinds of illegal acts," Cruz said.
Subscribe to INQUIRER PLUS to get access to The Philippine Daily Inquirer & other 70+ titles, share up to 5 gadgets, listen to the news, download as early as 4am & share articles on social media. Call 896 6000.