'Outsider' needed in team reviewing PNP officials' possible drug ties, says solon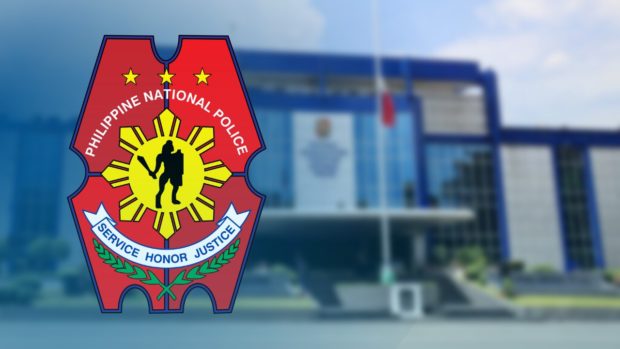 MANILA, Philippines – A government outsider is needed in the five-member committee tasked to trace police colonels and generals who may have ties with the illicit drug trade, Senator JV Ejercito said on Thursday.
Ejercito, chairman of the Senate committee on local government, said Interior Secretary Benjamin Abalos Jr.'s call for high-ranking officers of the Philippine National Police (PNP) to submit their courtesy resignation was drastic but necessary in solving the drug menace.
He pointed out that the composition of the committee who will evaluate the PNP officials "will be very crucial."
"Kung investigation ito (If this is an investigation), the Department of Justice has to be there. Probably, what else? Solicitor general…We have to have private representation also, so that there will be an outsider. It's not all government officials," the senator said in an interview with CNN Philippines.
Ejercito backed Abalos' "bold announcement," noting that the drug problem has once again resurfaced.
"He's getting desperate already. Losing his patience, probably, because of this perennial drug problem that's coming back. For me, if the PNP officials think that they have nothing to hide, they are not guilty, they're conscience is clear, then they can submit their courtesy resignations," he said in a mix of English and Filipino.
Ejercito likewise pointed out that the archipelagic structure of the Philippines makes it difficult to push back on the illegal drug problem in the country.
"It's really difficult. Some years back, before President Duterte took over, we became the drug hub of Asia, because it's really difficult to guard our shores. Really difficult. We really have to, sometimes, make drastic decisions or measures, so that we can solve this drug problem," he added.
Abalos' appeal for top PNP officials to tender their courtesy resignation spewed mixed reactions from various lawmakers, groups and even police officers.
The PNP, in a statement, called the move "an opportunity to aggressively, yet prudently, cleanse the ranks of the whole PNP and a chance to show the integrity of the organization amidst issues affecting its members."
he Human Rights Watch, on the other hand, sounded the alarm on this as it pointed out that allowing police officers linked to the illegal drug trade would exempt them from taking accountability for their offenses.
Meanwhile, the Gabriela party-list said Abalos' call was an attempt to deflect criticisms on the Duterte administration's bloody anti-illegal drugs campaign.
gsg