Over P1.1M 'shabu' seized from 8 suspects in Bicol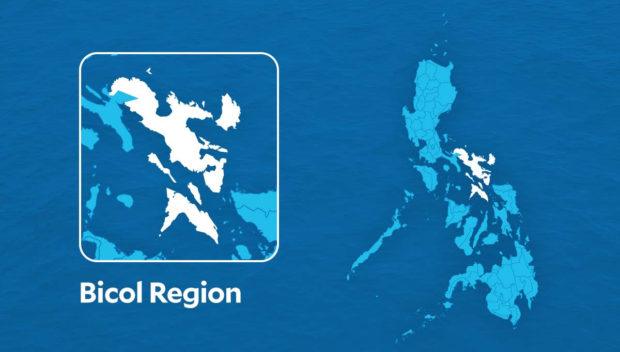 LEGAZPI CITY — Eight suspected drug traders were arrested while more than P1.1 million worth of "shabu" (crystal meth) was recovered in separate operations on Wednesday, Oct. 19, in the Bicol region.
Lieutenant Colonel Maria Luisa Calubaquib, Bicol police spokesperson, reported that Gregorio Richelieu Ayen was arrested in a buy-bust operation at 10:50 a.m. in Barangay La Purisima in Pili town in Camarines Sur.
Authorities recovered 150 grams of shabu worth about P1,020,000, a .38-caliber revolver loaded with two rounds of live ammunition, and a weighing scale.
Ayen was identified as a high-value target and on the illegal drug watch list in the region.
In Minalabac town in the same province, Joven Norte, 32, was arrested at 10:30 p.m. in Barangay San Jose.
Calubaquib said Norte yielded .40 grams of shabu worth P2,500.
In Calabanga town, Clodualdo Miguel Villante, 37, was arrested at 8:15 p.m. in Barangay San Isidro.
Villante was a newly identified drug suspect in the town. Anti-narcotics operatives confiscated a gram of shabu worth P6,800 from him.
Calubaquib said Emilton Ampongan, 20, was also arrested at 5:25 p.m. in Barangay Cabutagan in Lupi town.
Authorities recovered three sachets of shabu worth P1,520 and two sachets or 2.5 grams of marijuana worth P600.
In Naga City, Domingo Sta Ana Jr. and Alvin Sarcon, 51, were arrested with three grams worth P20,400 and a loaded .38-caliber revolver.
In Basud town in Camarines Norte, Roda Rafael, 47, was arrested in Barangay Matnog at 1:30 p.m. Police confiscated two grams of shabu worth P13,600.
In Virac town in Catanduanes, Jaime Valeza, 52, was also arrested around 5:30 p.m. in Barangay Pajo San Isidro.
Calubaquib said Valeza yielded eight grams of shabu worth about P54,400. INQ
RELATED STORIES
Over P600,000 shabu seized in Bicol buy-busts | Inquirer News
5 nabbed for illegal guns, drugs in Bicol | Inquirer News
2 drug suspects nabbed in Bicol buy-busts | Inquirer News
Over P3.4M 'shabu' seized in Bicol buy-busts | Inquirer News
lzb
Subscribe to INQUIRER PLUS to get access to The Philippine Daily Inquirer & other 70+ titles, share up to 5 gadgets, listen to the news, download as early as 4am & share articles on social media. Call 896 6000.