Redefine nuisance bets, Congress told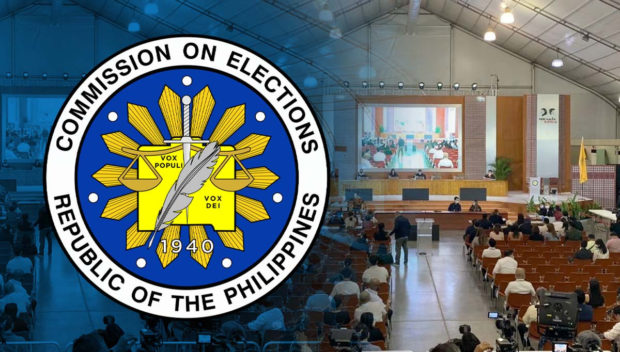 MANILA, Philippines — The Commission on Elections (Comelec) on Sunday urged lawmakers to pass a law that would clearly define who can be considered a nuisance candidate or not even as it agreed with the Supreme Court that election is not a popularity contest.
"Let us redefine nuisance candidacy based on existing Supreme Court decisions and our modern times," George Garcia, chair of the Comelec, told an online media forum.
Garcia said the poll body would be willing to help lawmakers draft a proposed measure redefining nuisance candidacies.
"We are ready to draft a proposed measure on that matter and send it to Congress," he said.
Garcia's remarks came a day after the Supreme Court made public a 20-page decision partly granting the petition of Norman Marquez, an animal welfare advocate who was declared a nuisance candidate by the Comelec when he ran for a Senate seat during the May polls.
The poll body denied Marquez's senatorial bid for being "virtually unknown" and having no political party.
But in its June 28 decision, the high tribunal said the grounds used by the Comelec to justify the nuisance label on the petitioner—simply because he was not well-known, neither affiliated with influential groups nor supported by any political machinery—reduced the election, a "sacred instrument of democracy," to "a mere popularity contest."
Comelec chief agrees with SC
During the forum, Garcia expressed support to the high court's decision that unpopular and unaffiliated political aspirants cannot be deemed as "nuisance" candidates.
"I agree with the decision of the SC that popularity is not and should not be a basis to disqualify a candidate. Otherwise, it's like saying that an election is just a popularity contest, wherein only those popular are the ones who have the right to run for an elective post," he said.
According to Garcia, he has been advocating for the same position even when he was still practicing as an election lawyer and has personally filed petitions before the SC questioning Section 69 of the Omnibus Election Code (OEC).
"In my opinion, it restricts the right of the people to equal opportunity for public service," Garcia said.
But he also expressed concern that the latest ruling of the high court might cause practical problems for the Comelec in future elections.
'Long ballot'
"This may result to a very long ballot because we cannot disqualify those filing certificate of candidacy (COC) for certain reasons," he explained.
Garcia said such a problem may be avoided if the law clearly defines who can be considered as nuisance candidates or not.
Under Section 69 of the OEC, a nuisance candidate who files a COC with the intent of making a mockery of the election system; causing confusion among voters through similarity of names between candidates; or those who, as demonstrated by acts and circumstances, have no bona fide intent in running for office.
Garcia suggested the imposition of a penalty on those found by the Comelec to be filing a COC only to deceive the electorate or cause a confusion among voters.
"Maybe it's also time to criminalize those filing nuisance candidacy. If the Comelec determines that or if we see that a candidate's purpose is really in bad faith, that candidate should be punished, if not a jail term at least a fine. And those behind that candidate should also be held accountable," he added.
RELATED STORIES
'Nuisance'? SC backs bet rejected by Comelec
SC: Unpopularity, non-membership not grounds for declaration as nuisance candidate
Subscribe to INQUIRER PLUS to get access to The Philippine Daily Inquirer & other 70+ titles, share up to 5 gadgets, listen to the news, download as early as 4am & share articles on social media. Call 896 6000.