4 defense witnesses testify on Corona properties
MANILA, Philippines–Four witnesses testified for the defense team on Monday, with two of them presented to justify the non-inclusion of some of Chief Justice Renato Corona's properties in Quezon City and Taguig in his statement of assets, liabilities and net worth (SALN).
One of the charges in the impeachment complaint filed against Corona was his alleged failure to disclose his SALN to the public.
The witnesses presented by the defense team were Mario Badillo, city assessor of Makati City; Carlo Alcantara, acting register of deeds of Quezon City; Randy Rutaquio, register of deeds of Taguig; and Benz Lim, property manager of "The Columns" in Makati City.
Alcantara and Rutaquio were already presented as witnesses by the prosecution team in connection with properties in Quezon City and Taguig, allegedly owned by Corona.
Alcantara, under direct examination of defense lawyer Dennis Manalo, identified documents referring to transfer certificates of titles for Ayala Heights and La Vista properties in Quezon City.
Responding to Manalo's queries, Alcantara confirmed that the Ayala Heights property in the name of Corona and wife, Cristina, was transferred to a certain Rodel Rivera and wife, Amelia. The Ayala property, Alcantara said, amounted to P8 million.
Alcantara also identified a document referring to the transfer of a property in the name of the Corona couple in La Vista to their daughter, Maria Carla Castillo. The property amounted to P18 million
Alcantara also identified transfer certificate of titles pertaining to properties in Cubao and Kalayaan Avenue in the name of the Chief Justice's son-in-law, Constantino Castillo III. Castillo is the husband of Maria Carla.
Constantino Castillo bought the Cubao property from certain Daniel Encina for P10.5 million while he bought the Kalayaan Avenue property from a certain Bajar for P15 million.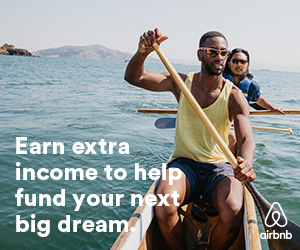 Rutaquio testified that a property in Taguig with three parking lots allegedly owned by the Chief Justice were actually registered in the name of his daughter, Maria Charina Corona.
Rutaquio was asked by defense lawyer Noel Lazaro to identify several documents to prove that the properties belonged to Charina Corona.
"These documents are being offered the fact that these properties were not included in any of the SALN of the Chief Justice because it is in fact owned by another person, under the name of Maria Charina Corona," said the defense lawyer.
Lazaro also showed a transfer certificate of title pertaining to a McKinley property in Taguig, also in the name of Charina Corona.
Meanwhile, the defense team presented Lim as a witness to explain why Corona immediately failed to declare in his SALN a condominium unit in "The Columns" located in Ayala, Makati City, in the name of Corona's wife.
Defense lawyer Jose Roy showed a letter of Mrs. Corona complaining about the defects of the unit she acquired in October 2004. The property was only declared in the Chief Justice's 2010 SALN.
In the letter read by Roy, Mrs. Corona complained how the unit was turned into a storage room, full of debris and how it was a "mess'', among others.
Subscribe to INQUIRER PLUS to get access to The Philippine Daily Inquirer & other 70+ titles, share up to 5 gadgets, listen to the news, download as early as 4am & share articles on social media. Call 896 6000.