SPECIAL REPORT
Holding polls a hard task in typhoon-hit areas
(First of two parts)
SAN JOSE, DINAGAT ISLANDS—As people approach this town from the sea on a bright day, they can immediately notice new roofs glisten under the sun, a sign that more than 2,000 families here have rebuilt some of their homes that were ravaged by Typhoon "Odette" (international name: Rai) on Dec. 16 last year.
"We are gradually getting back on our feet. We cannot say we are 100-percent OK but our lives are getting better, although, you can still see ruins and debris along the way," said Dr. Aimee Jimeno, a veterinarian who is also provincial administrator of Dinagat Islands, one of the areas in Caraga region hardest hit by the typhoon.
Jimeno said Odette either damaged or destroyed some 30,000 houses, many government offices and public infrastructure, such as barangay halls, health stations, school buildings, markets and hospitals, all amounting to about P3 billion.
While the province's 128,117 residents in seven towns are inching toward recovery, the destruction of classrooms and school buildings is making the upcoming elections a big logistical challenge for the Commission on Elections (Comelec).
To remedy the situation, lawyer Ernie Palanan, provincial election supervisor, said tents would serve as voting booths for the 81,088 registered voters in Dinagat on May 9.
Traditionally, schools serve as voting centers during the elections, and public school teachers mainly oversee the voting at the precincts, as members of the board of election inspectors (BEIs).
Least priority
Pedro Tecson, information officer of the Department of Education (DepEd) in Caraga, said 142 schools in Dinagat Islands were damaged during the storm.
This involves 445 destroyed classrooms and 1,238 others that need either major or minor repairs. About 16,420 desks and armchairs were also wrecked.
Throughout the region, some 627 schools were damaged by Odette, involving 1,418 classrooms and 48,391 desks and armchairs. Apart from Dinagat, areas with most damage to classrooms were Siargao Island (369), Surigao City (278) and the rest of Surigao del Norte (300).
According to Tecson, funds to repair the schools are not included in the 2022 budget of the DepEd.
He said local governments could not be relied upon to bankroll the DepEd's needs as they were also hard-pressed to use their resources for initiatives on relief and recovery of their constituents.
"In the hierarchy of needs, given the massive destruction, our local governments gave the least priority to repairing schools as DepEd may have resources for it, and that we really lack resources in rebuilding. We prioritize the people's need for housing, food, health, medicines, among other things," Jimeno said.
Fortunately for Surigao del Norte, many schools were repaired through the DepEd's adopt-a-school program where other school divisions in Mindanao pitched in as a form of solidarity.
According to lawyer Geraldine Samson, Comelec assistant regional director in Caraga, most of the beneficiary schools have been identified as voting centers.
"On Siargao Island and in other parts of Surigao City, we [also] found some classrooms that can be utilized [as voting centers]," Samson said.
That leaves them without a choice but to resort to setting up tents as makeshift voting centers for Dinagat's 97 clustered precincts, Samson added.
Based on Palanan's proposal, the Comelec will have to set up 364 tents—125 for regular and isolation polling places, 84 for voter assistance desks, 70 waiting areas and 85 for DepEd supervisors and officials.
Power supply, internet link
Odette's devastation has aggravated the problem of electricity supply and internet connectivity in Dinagat's communities, especially in the far-flung villages.
According to Palanan, even before the storm, there are still a number of villages not connected to the island power grid and connectivity is a challenge.
For precincts without electricity supply, the BEIs will have to rely on the battery packs of the vote-counting machines which last up to 16 hours, Palanan said.
Backup batteries and a few generator sets are also available, he said.
In transmitting results, the BEIs in areas with poor connectivity will have to go to the nearest area with good signal, he added, although they are preparing to use Broadband Global Area Network, or BGAN, as an alternative.
Samson assured voters in Caraga that the elections in their respective localities will push through amid the logistical challenges that the poll body had to deal with.
—WITH A REPORT FROM DIVINA M. SUSON
(Editor's Note: This story was produced with support of Internews Philippines.)
RELATED STORY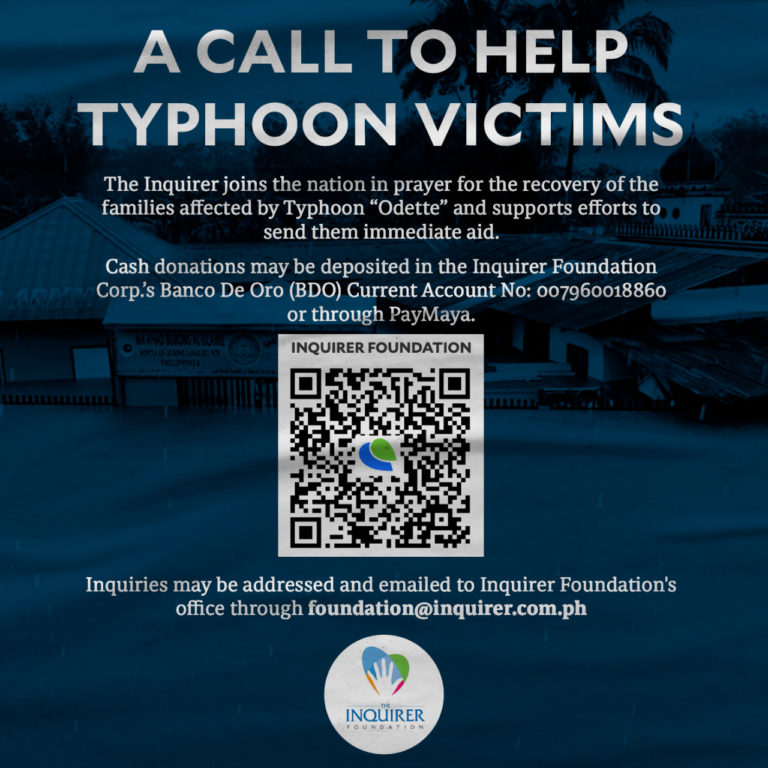 Subscribe to INQUIRER PLUS to get access to The Philippine Daily Inquirer & other 70+ titles, share up to 5 gadgets, listen to the news, download as early as 4am & share articles on social media. Call 896 6000.