'Massive search' for cable thieves in Visayas, PNP assures telco
MANILA, Philippines — The Philippine National Police (PNP) assures Globe Telecom that it was doing a '"massive search" of those who stole copper cables in the Visayas, which has affected services to customers in the region.
The restoration services being done by Globe after Typhoon Odette's onslaught last December 2021 have been affected as there were people who stole copper lines, according to a statement issued by the PNP Public Information Office (PNP-PIO) on Tuesday,
At least 30 individuals — including third-party contractors and even the company's field technicians — have been arrested.
"The Philippine National Police (PNP) assured full cooperation to Globe Telecom in a massive search against those involved in the illegal cutting and stealing of copper cable that affected the restoration of services to its franchise areas in the Visayas," the PNP-PIO said.
"Following the onslaught of Typhoon Odette last December 2021, Globe reported of the immediate rehabilitation of the facilities but complete restoration was dragged due to this illegal activity," it added.
In 2021, 38 individuals were nabbed for this activity, while 11 are still being pursued by authorities.
In a statement posted on its website, Globe said that it expected to fully restore services by the end of March, but this was delayed by the stealing of copper cables.
"Rampant cable-cutting incidents in Cebu, Bacolod, and Bohol are making Globe restoration efforts in areas ravaged by Typhoon Odette more difficult to complete.  The strong tropical cyclone toppled cell sites in the Visayas region, a large number of which are in Cebu. Main lines and secondary backup lines were also compromised, including those in Bacolod and Bohol," Globe said.
"Globe is on its final phase of restoration and expects to reach 100% before the end of March. Unfortunately, some unscrupulous individuals have been hampering company activities by stealing copper cables used for telecom services," it added.
The company said that it has partnered with the PNP and local barangay officials to prevent the stealing of cables from happening again.
PNP chief Gen. Dionardo Carlos said that the police were working with the company to address the concerns, although some of the individuals they have apprehended were minors.
"We are in constant coordination with the security team of the telco company. It's also unfortunate that some of those apprehended were minors who might have been used to swiftly execute their modus," Carlos said.
Odette left a trail of destruction just a week before Christmas time, ravaging the northern parts of Mindanao, including the Caraga Region, before moving along the southern part of Central and Western Visayas towards Palawan.
Latest assessments from the government said that Odette caused over P47 billion worth of damage to agriculture and infrastructure.
RELATED STORIES
Odette derails tourism recovery in the Visayas
In the Visayas, saddest Christmas for homeless 'Odette' survivors
ATM
Subscribe to our daily newsletter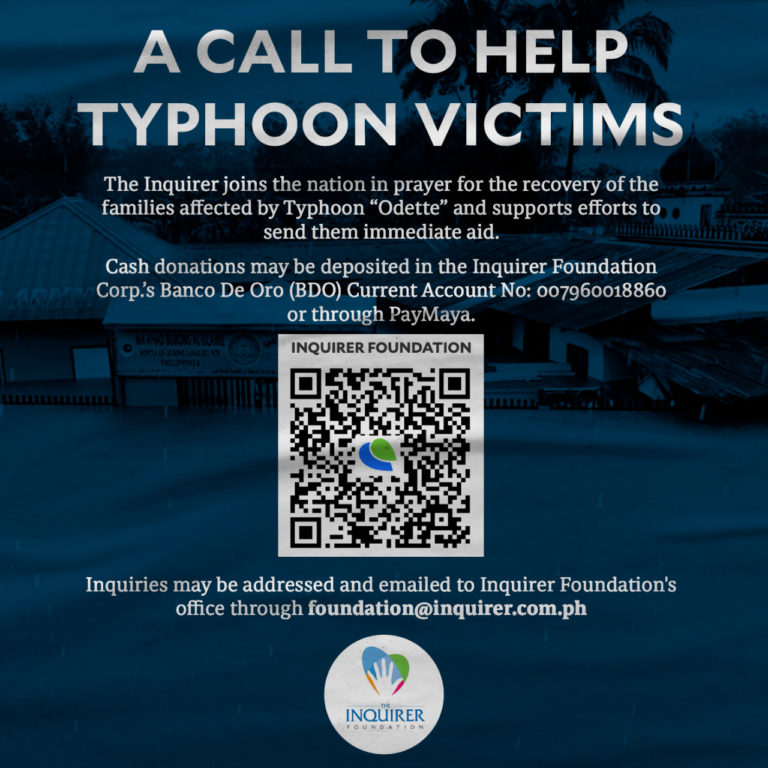 Subscribe to INQUIRER PLUS to get access to The Philippine Daily Inquirer & other 70+ titles, share up to 5 gadgets, listen to the news, download as early as 4am & share articles on social media. Call 896 6000.