Odette derails tourism recovery in the Visayas
TAGBILARAN CITY, Bohol, Philippines — Marites Tumanda-Jala was looking forward to a merrier Christmas celebration as the tourism industry in Bohol province started showing signs of recovery from losses brought about by the COVID-19 pandemic.
But Jala, 46, found herself unemployed again after Typhoon "Odette" (international name: Rai) barreled through the Visayas on Dec. 16. The floating restaurant where she worked as a kitchen staff was among the nine that were either damaged or destroyed during the typhoon.
Loboc, famous for its floating restaurants cruising along Loboc River, was not the only tourism destination that took a hit when Odette pummeled several provinces in the Visayas and Mindanao.
Resorts, beaches, and other tourism sites in Bohol and even in Cebu province reported heavy damage during the onslaught.
Odette came at a time when the tourism industry was slowly bouncing back following the closure of borders and community quarantines aimed at curbing the spread of infection.
In Loboc, workers in floating restaurants were jobless for nine months last year—when the pandemic was declared in March until December.
Tourism-related establishments and destinations slowly reopened when COVID-19 cases started to decline—catering first to locals then later to tourists from other provinces.
One of those who returned to work was Jala, who was ecstatic when the Loboc River cruise resumed in December last year, only for her to lose her job again a year later.
"We are just recovering from the pandemic … and now this. It's still uncertain when we can work again," cried Jala.
Bohol recorded 1,581,904 local and foreign tourists in 2019, the year before the global health crisis broke out. Arrival numbers dropped to 177,341 in 2020.
Data from the Bohol Tourism Office showed that damage to the tourism industry in Loboc alone could reach at least P23 million.
At least four floating restaurants in nearby Loay town were also damaged during the typhoon. Strong winds also knocked down trees at a popular man-made forest between Loboc and Bilar towns.
Farm tourism destinations in Corella, Antequera, and San Miguel towns, which featured farm-to-table restaurants, organic products, and aquaculture tours, were also heavily damaged.
Tarsiers missing
Even Bohol's beloved tarsier, considered the smallest primate in the world, was not spared by Odette's wrath.
The plight of these animals has sparked a flurry of concern—and confusion on what happened to them.
"Let's all hope they are safe. They are still missing since there are no trees and leaves," said Joanne Pinat, assistant provincial tourism officer.
Out of the 50 tarsiers in the conservation area at Barangay Villa Aurora in Bilar, only two have so far been seen.
The same situation was reported at Philippine Tarsier and Wildlife Sanctuary in Corella, where some tarsiers had taken shelter under rocks and fallen tree branches.
Odette also didn't spare the 3-hectare Bung-aw EcoFarm in Barangay Bogtongbod, Clarin town.
Bung-aw EcoFarm is atop a cliff offering a view of Cebu Island.
"I can't describe my feeling … Typhoon Odette destroyed everything," said its owner, Angie Vidas-Hoffman.
She said that while it would take some time to rebuild her mountain resort, her immediate concern now was the plight of the families of her employees who were also affected by the typhoon.
Unemployment
In Cebu, the provincial tourism office said at least 106 tourism-related properties, establishments, activities, sites, and destinations were damaged by the typhoon.
"Estimated [damage] from tourism businesses [covers] about 50 to 90 percent of properties, taking away many jobs from the tourism sector," it said on its Facebook page.
According to local officials, the Kawasan falls, Lambug beach, and Badian canyoneering site in Badian town; and Mt. Manunggal Eco-Adventure Park in Balamban town are among the tourism destinations which are inaccessible or destroyed.
Badian Councilor Mark Andrew Celestial Jorolan said the concrete road and bridge leading to Kawasan falls were destroyed. Trees there were uprooted and some rocks fell, turning the water murky.
The white sand that made Lambug beach popular had been eroded, he added.
Catmon town reported that 47 resorts were damaged by the typhoon.
Gov. Gwendolyn Garcia assured resort owners that the provincial government would link them up with a government bank so they could apply for low-interest loans to rebuild their establishments.
Next week, Garcia will meet with representatives of local governments and government banks to discuss the possibility of extending the enhanced countryside development to include stakeholders in the tourism industry, according to the statement posted on the Cebu tourism office Facebook page.
Several popular resorts on Mactan Island also stopped accepting bookings following Odette's onslaught.
In a Facebook post on Dec. 19, the management of Shangri-La Mactan Resort and Spa in Lapu-Lapu City said: "Due to the need for further assessments and cleanup … we regretfully will not be accepting new arrivals at the resort. Further updates will be shared by [Jan. 3, 2022]. We sincerely apologize for the inconvenience caused."
Crimson Resort and Spa, in a Dec. 18 advisory, said: "To ensure the safety of our guests and colleagues due to Typhoon Odette's severe damages in Cebu, Crimson Resort and Spa Mactan will temporarily stop accepting new guests until further notice."
Tambuli Seaside Resort and Spa also temporarily suspended operations "due to the effects of Typhoon Odette, and to ensure safety of our guests and personnel."
Blown away
The typhoon also destroyed or damaged resorts along the coastal areas of southern Iloilo and Antique provinces.
In Anini-y town in Antique, two of four resorts have suspended operations due to the destruction of mostly bamboo cottages, according to municipal tourism officer Edsil Villamar.
Iloilo provincial tourism officer Gilbert Marin said beach resorts in the towns of San Joaquin, Miag-ao, and Guimbal were also heavily damaged by the typhoon.
"Cottages were blown away and in one resort, an uprooted tree fell into its swimming pool," Marin told the Inquirer in a telephone interview.
In San Joaquin alone, 23 resorts have stopped operating after the typhoon hit, with an initial damage cost estimated at P16.4 million.
—WITH A REPORT FROM NESTOR P. BURGOS JR.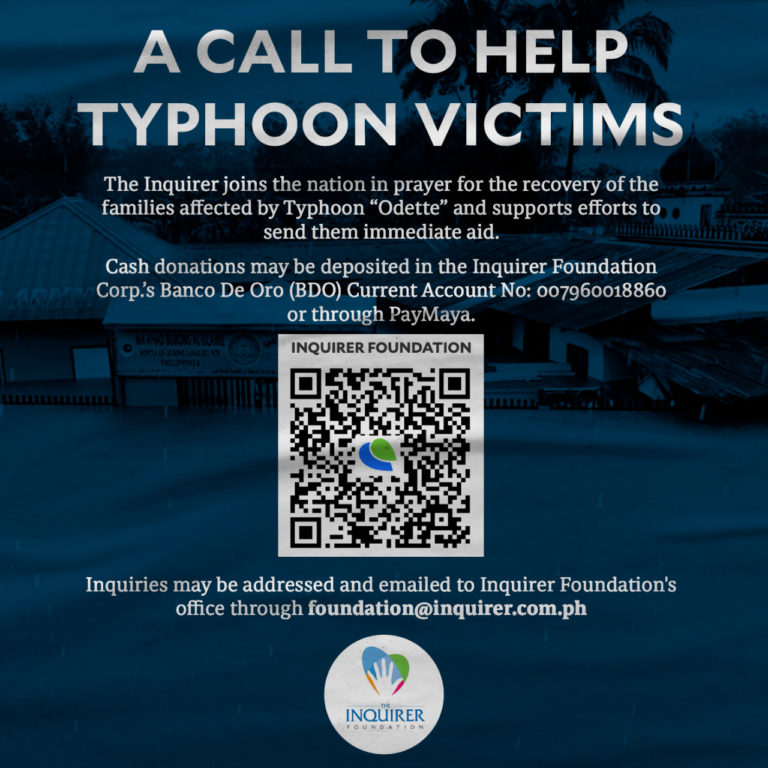 Subscribe to INQUIRER PLUS to get access to The Philippine Daily Inquirer & other 70+ titles, share up to 5 gadgets, listen to the news, download as early as 4am & share articles on social media. Call 896 6000.