How bad is Odette's damage and what's gov't doing about it? Minority senators want to know
MANILA, Philippines — Minority senators want to know how extensive the damage caused by Typhoon Odette is and how the government is responding.
Senate Minority Leader Franklin Drilon and Senators Leila de Lima, Risa Hontiveros and Francis Pangilinan filed Senate Resolution No. 976, asking the Senate finance committee to conduct an inquiry.
"Many families remain without a decent roof over their heads, groping in the dark, with scarce food and clean water. We must not forget that a heavy task lies ahead to help Odette victims rise," Pangilinan said in a statement in Filipino on Thursday.
Pangilinan also highlighted the need to ensure that donations go to the intended beneficiaries.
The senators sought to "conduct a full inventory of damages, conduct a thorough evaluation of government response including gaps and structural inefficiencies, and identify the needs for rehabilitation, recovery, and reconstruction, including the corresponding budgetary and policy requirements."
"This assessment of government response and relief efforts should be done with the end in view of protecting our people and improving our existing National Disaster Risk Reduction Framework. Congress, through relevant legislation, must establish mechanisms to improve the overall disaster management, mitigation, and response efforts of government," their resolution read.
Furthermore, they wanted to make sure the budget allocated for the recovery plan would be used appropriately to reduce disaster risk in the country.
An average of 20 tropical cyclones enter the Philippines every year "with rising frequency and intensity and within the context of climate change," the senators pointed out in their resolution.
"These [typhoons] have catastrophic economic, environmental, and social impacts. Typhoon Odette and previous natural disasters have revealed the vulnerabilities and problems in the present framework, in government policies, as well as public spending for disaster response. Government must address these to be prepared for future shocks and disasters," they said.
After Typhoon Odette ravaged parts of Visayas and Mindanao, the national government allocated P10 billion for rehabilitation of affected areas, their resolution also noted.
READ: P6B of Duterte's promised P10B Odette funds to come from 2022 budget — DBM
But for the minority bloc, the funds are not enough to rehabilitate areas affected by the typhoon, which left P24.5 billion worth of destruction to agriculture and infrastructure.
Subscribe to our daily newsletter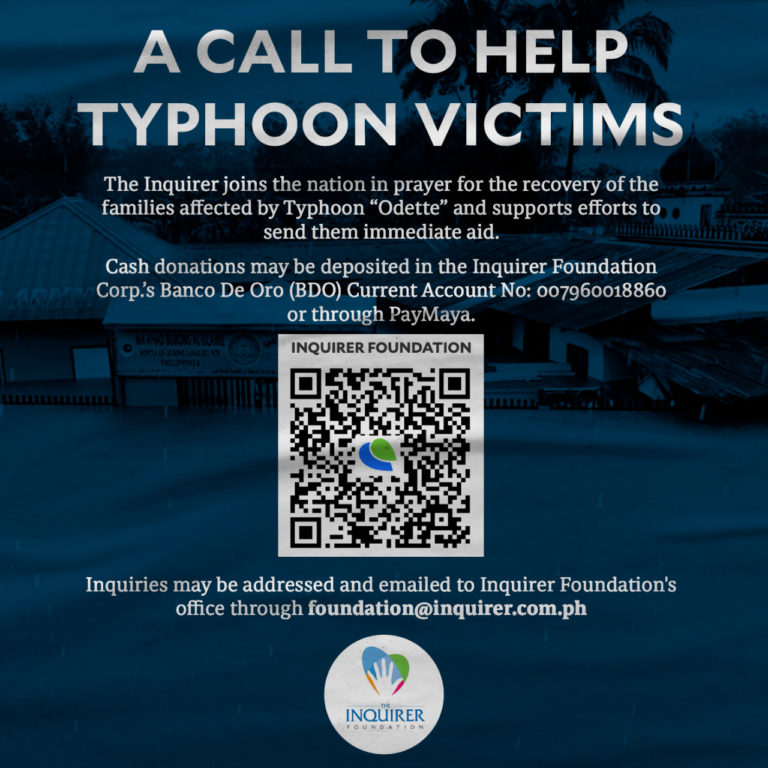 Subscribe to INQUIRER PLUS to get access to The Philippine Daily Inquirer & other 70+ titles, share up to 5 gadgets, listen to the news, download as early as 4am & share articles on social media. Call 896 6000.