Farmers appeal to gov't: Stop imports, back locals
The government should focus on reinvigorating local agriculture, instead of promoting imports that benefit only foreign farmers and already-wealthy local importers, an agricultural group said on Friday.
"[The government] can better assist the victims of Typhoon "Odette" by providing the necessary support so that they can be able to plant crops and fish again," Jayson Cainglet, executive director of Samahang Industriya ng Agrikultura (Sinag), said in Filipino during a phone interview with the Inquirer.
Cainglet said because rice crops damaged by the storm were yet to be harvested, the immediate need of farmers include seeds and fertilizers so they could replant immediately.
"Aside from cash assistance, farmers would rather resume planting and harvesting rice although it will be delayed for a few weeks because they have just started planting," he said, adding that fishermen also need to set sail and fish again so they should get fishing boats and equipment.
"What the government should do is to give fishers the necessary materials or fishing boats. Many foundations have donated boats but they can only do so much," he added.
Raul Montemayor, national manager of Federation of Free Farmers Cooperatives, said that aside from farms, farmers' houses and communities have also been devastated, particularly in Bohol, their federation cannot even get help to affected farmers.
"Even assuming we can transfer funds, it might be difficult for them to buy necessities because even shops and stores have been affected. We only hope that the local governments have been able to reach them and provide some help," he said. "The heavier task will be how to rehabilitate their farms and their livelihoods and for this we will try to gather some funds and work out a program to help them." The Department of Agriculture (DA) reported on Friday that the damage caused by the typhoon has surged to P13.4 billion.
To date, Odette has affected the livelihood of 449,316 farmers and fishers in 11 regions and production losses have reached 267,809 metric tons spanning 449,316 hectares of agricultural areas. The fisheries sector suffered the most with P3.97 billion in losses, followed by the rice sector at P2.58 billion.
The DA has repeatedly claimed that it has provided at least P2.9 billion in assistance to farmers, fishers and other rural folks affected by the typhoon, but the complaints have kept on coming.
In the House of Representatives, Bagong Henerasyon Rep. Bernadette Herrera on Friday proposed that the government, banks and financial intermediaries find ways to extend more aid to typhoon victims who practically lost everything in December last year.
"Debt restructuring, one-year cancellation of penalties, and other ways to ease financial burdens of banks' clients must be rolled out fast," she said.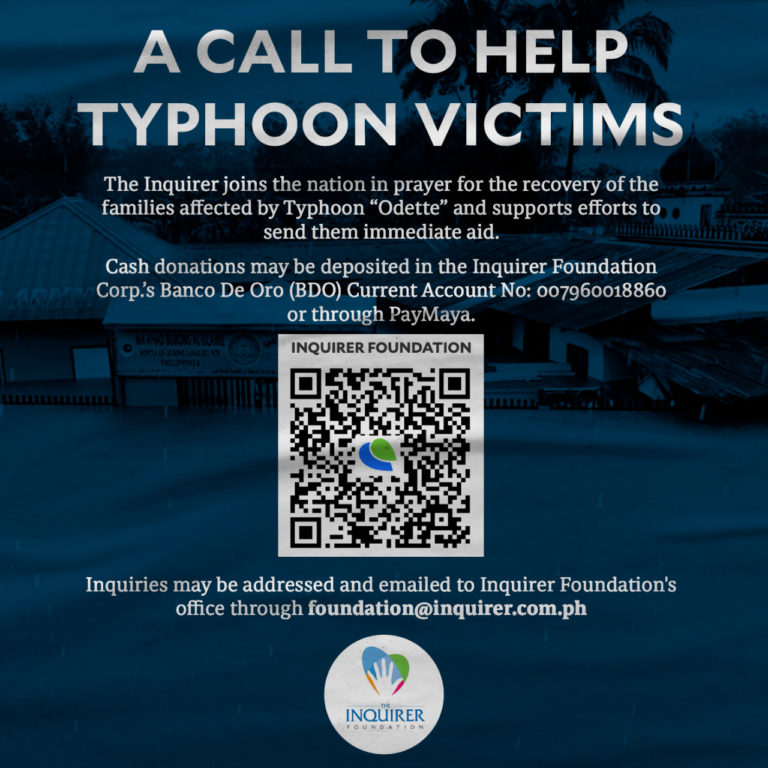 Subscribe to INQUIRER PLUS to get access to The Philippine Daily Inquirer & other 70+ titles, share up to 5 gadgets, listen to the news, download as early as 4am & share articles on social media. Call 896 6000.