Siargao's famed Sugba Lagoon loses lush vegetation due to 'Odette'
What was once Siargao's breathtaking hidden paradise filled with lush and abundant tropical rainforests has now become almost unrecognizable after the Sugba Lagoon's famed natural beauty had been decimated by Typhoon Odette when it hit the island on December 17, 2021.
Sugba Lagoon is one of the island's famous destinations. It is a natural cove in the heart of mangrove forests and is known for its clear turquoise-blue waters surrounded by limestone formations and lush vegetation.
In the photos uploaded on Facebook by netizen Janos Leo Gorgolon Andanar, the vast devastation left by Odette in Siargao can be seen, including the visible damage it caused on the pristine lagoon.
Andanar, a Department of Health (DOH) representative in Siargao, took photos of the current situation of the island and its residents last January 10. He went particularly to Barangay Caub in Del Carmen town together with medical responders from the DOH Center for Health Development-Caraga for a medical mission.
"Once was a paradise island covered with green vegetation now turned to a post-apocalyptic scene in a Hollywood film," Andanar captioned his post.
Despite the damages and losses brought by Typhoon Odette to the Philippines' surfing capital, Andanar said the people in Barangay Caub are now adapting and trying to survive.
"This small barangay only relies [on] fishing and tourism. With Sugba Lagoon tourism on halt and their fishing boats destroyed, their only chance to get back is with the help of other people who can assist them as they bounce back," Andanar said.
"Unlike other tourist spots where there are many foreign settlers who have connections that can help their community, Caub remained unnoticed these days despite being famous for their Sugba Lagoon," he added.
When he talked to some locals in Caub, most of them wished to have a stable source of clean drinking water and enough supplies that they can use to rebuild their homes and boats. 
With many residents in Siargao having lost their homes and livelihoods, Andanar hopes that more help will reach the island barangays and sitios that were severely devastated by the typhoon.
"If only I can rub a lamp and ask a genie to grant all of their wishes, then I will surely do, but I do not have a lamp. All that I have is a camera to tell their stories through photos for all to know," Andanar said.
Those who would like to send their donations for the people of Barangay Caub may coordinate with the following: for medicines – Celica Cubillan, Public Health Nurse RHU Del Carmen (09177710223); for non-food items and logistics – Del Carmen Vice Mayor JR Coro (09178054017).
RELATED STORIES:
Displaced Siargao coastal folk can't return, may get gov't land
LOOK: Typhoon Odette leaves Siargao Island ravaged
Siargao's Sugba Lagoon takes a break from tourists
Subscribe to our daily newsletter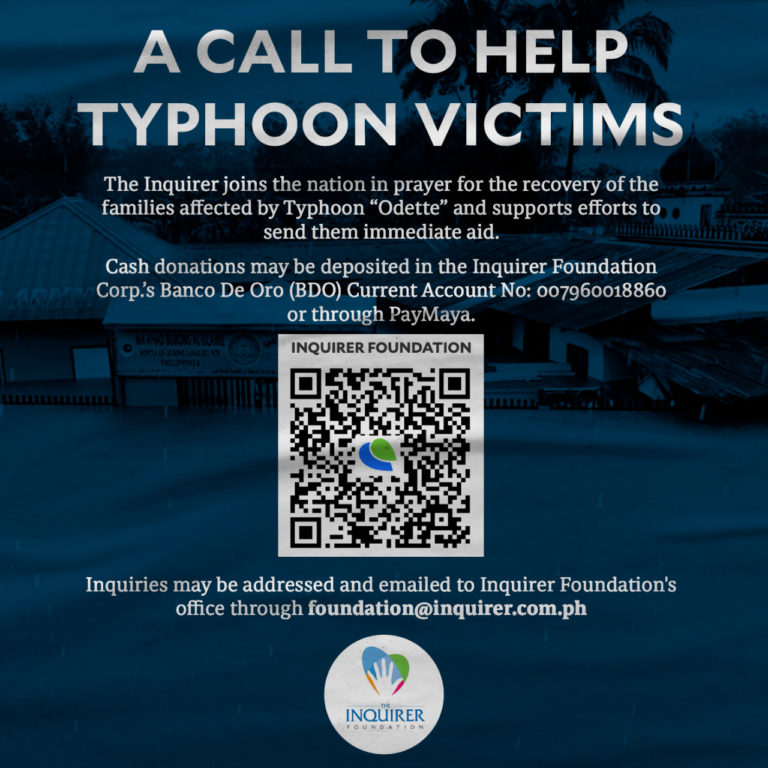 Subscribe to INQUIRER PLUS to get access to The Philippine Daily Inquirer & other 70+ titles, share up to 5 gadgets, listen to the news, download as early as 4am & share articles on social media. Call 896 6000.