Aid pours in for family of UPV guard who died during Typhoon 'Odette'
ILOILO CITY—Donations, mostly from alumni, students, and staff members, have flowed for the family of a security guard of the University of the Philippines Visayas (UPV) who died during the onslaught of Typhoon "Odette."
The donation drive raised P44,078 for the family of Antonio Fajurano Jr.
These include P25,578 raised in an online donation drive led by former UPV University Student Council (USC) members Joeylyn Terania and Elijah Estante and coordinated by the USC.
The iAMUPHi, an organization of UP High School Iloilo alumni, also donated P18,500.
The donations were turned over last week by UPV officials led by Chancellor Clement Camposano and the USC to Fajurano's family.
His family also received burial assistance from the Department of Social Welfare and Development in Western Visayas.
Fajurano, 58, died on Dec. 17 after being hit by a tree that fell on his outpost at the reservoir tank of UPV's campus in Miag-ao town in Iloilo, about 42 kilometers southwest of Iloilo City.
A resident of Barangay Malagyan in Miag-ao, Fajurano served as a security guard was assigned to UPV for three years and 10 months, according to UPV Vice Chancellor for Administration John Lorenz Belanio.
UPV also assisted members of the janitorial services in the Miag-ao campus whose houses were destroyed or damaged during the typhoon. Also helped were 97 UPV personnel in its Iloilo City and Miag-ao campuses.
The typhoon destroyed 55,404 houses and damaged 148,054 others.
lzb
Subscribe to our daily newsletter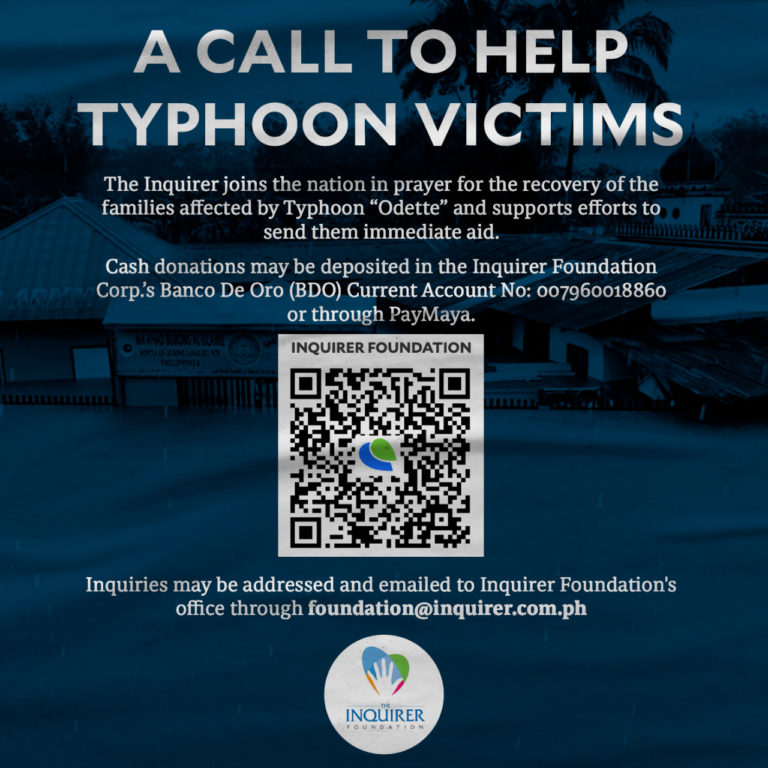 Subscribe to INQUIRER PLUS to get access to The Philippine Daily Inquirer & other 70+ titles, share up to 5 gadgets, listen to the news, download as early as 4am & share articles on social media. Call 896 6000.