65% of electricity restored
Odette damage to power co-ops hits P2.5 billion
MANILA, Philippines — The cost of damage on the facilities of electric cooperatives due to Typhoon Odette (international name: Rai) has reached P2.5 billion, the National Electrification Administration (NEA) reported on Monday.
Based on data from NEA's Disaster Risk Reduction and Management Department, Bohol II Electric Cooperative Inc. incurred the largest amount of losses at P545.54 million.
Surigao del Norte Electric Cooperative Inc. and Bohol II Electric Cooperative Inc. followed with P433.79 million and P344.07 million in damage, respectively.
In an online media briefing, the NEA reported that power co-ops have fully restored electricity services of 65.64 percent of the household affected by the typhoon.
Electric cooperatives are still repairing its facilities to be able to bring back the power supply of the remaining 1.3 million households.
In the same briefing, Mario Marasigan, director of the Department of Energy's Electric Power Industry Management Bureau, said Palawan Electric Cooperative is targeting to bring back electricity not later than Jan. 31 this year.
For its part, the Bohol Light Company Inc. is targeting to complete its restoration efforts also by the end of January.
Southern Leyte Electric Cooperative Inc. is aiming to complete the restoration of power services by Feb. 15.
P10-B agri damage
Meanwhile, agriculture damage caused by Odette has blown past the P10-billion threshold even as the Department of Agriculture (DA) is expecting to record additional losses in areas affected by the typhoon.
The DA said in its bulletin released on Monday that the typhoon damaged 370,142 hectares of agricultural areas and destroyed 244,924 metric tons of crops.
Odette has affected 163,760 farmers and fishers in the regions of Calabarzon, Mimaropa, Bicol, Western Visayas, Central Visayas, Eastern Visayas, Zamboanga Peninsula, Northern Mindanao, Davao, Soccsksargen and Caraga.
Fisheries suffered the most with P3 billion in damage affecting 50,256 fisherfolks. Rice and coconut sectors followed with P2.2 billion and P1.5 billion worth of losses, respectively.
The storm also hit high-value crops (P1.5 billion) and the sugarcane sector (P1.2 billion).
The damage to infrastructure amounted to P479.6 million; corn, P432.1 million; livestock and poultry, P413.8 million and machinery and equipment, P10.8 million.
Affected farmers and fisherfolks can tap at least P2.9 billion of readily-available assistance from the Agriculture department.
These are the P1-billion Quick Response Fund for the rehabilitation of affected areas, P828 million from the Philippine Crop Insurance Corp. to indemnify affected farmers and P500 million under the Survival and Recovery Assistance Program of the Agricultural Credit Policy Council. Funds from Philippine Coconut Authority are also available.
Likewise, they can avail of P314 million worth of rice seeds, P129 million worth of corn seeds, P57 million worth of assorted vegetables, P47 million worth of assistance from the Bureau of Fisheries and Aquatic Resources, and P6.6 million worth of animal stocks, drugs, and biologics for livestock and poultry.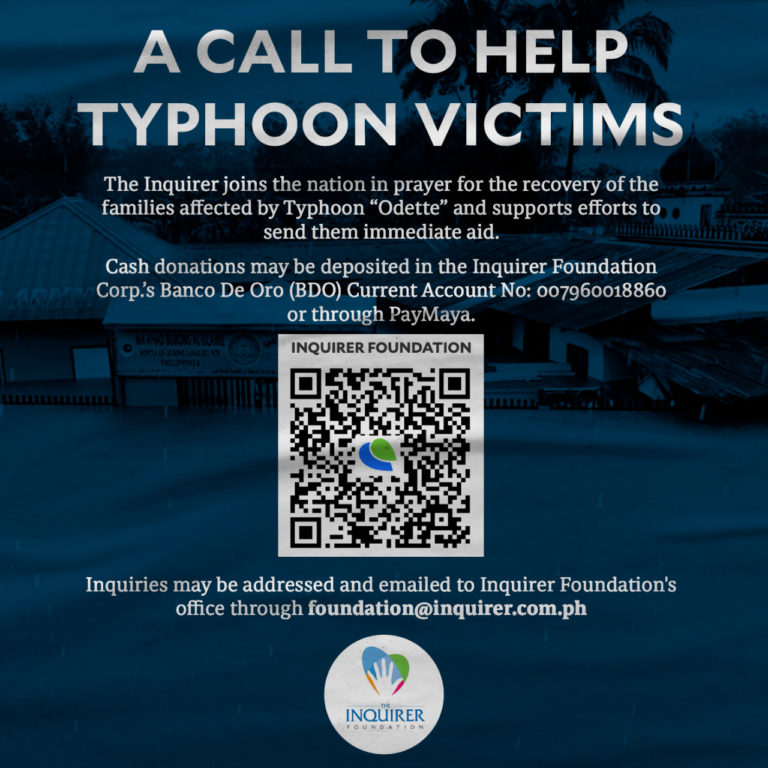 Subscribe to INQUIRER PLUS to get access to The Philippine Daily Inquirer & other 70+ titles, share up to 5 gadgets, listen to the news, download as early as 4am & share articles on social media. Call 896 6000.