Gov't blames Odette for missing vax target
The government has failed to reach its already lowered target of fully vaccinating at least 54 million Filipinos by the end of the year to achieve "population protection" from COVID-19.
Based on figures from the National COVID-19 Vaccination Dashboard on Saturday, only 49,765,213 individuals have received a complete dose of COVID-19 vaccine as of Dec. 31.
The number represents 45 percent of the country's more than 110 million population.
The government originally intended to fully vaccinate at least 70 percent of the population, or 77 million Filipinos, by the end of the year to achieve herd immunity.The goal, however, was lowered in May, with the government saying it would achieve population protection by fully inoculating at least 50 million.
But health authorities later raised the herd immunity threshold to 90 million because of the emergence of COVID-19 variants in the country.
National Task Force Against COVID-19 (NTF) chief implementer Secretary Carlito Galvez Jr. said the target could have been reached if not for Typhoon "Odette" (international name: Rai), leaving swathes of destruction especially in the Visayas and Mindanao.
Delayed by 2 weeks
He said the mass vaccination program delayed inoculation activities by one to two weeks because six regions of the country were badly hit by the typhoon.
The vaccine czar said: "If only Odette did not come to hit our country, we could have reached the 54-million target."
Odette was the deadliest and costliest tropical storm to hit the country in 2021.
Next target: 77M
At least 407 were reported to have died and 82 were still missing. Damage to infrastructure and agriculture piled up to more than P26.5 billion.
Prior to the landfall of Odette on Dec. 16, the national government recorded between 800,000 and 1 million daily jabs on weekdays.
But in the last two weeks, the average number of daily doses administered for the past seven days did not even reach 500,000. The average for Dec. 18 to Dec. 24 was 449,469 while it was 483,497 from Dec. 25 to Dec. 31.
Galvez said the 54-million target could still be reached within the first or second week of January.
He added that the government would later proceed to its second target of fully vaccinating 77 million by the end of the first quarter.
The two other "milestones" of the NTF for 2022 were to fully vaccinate 90 million of the population by the end of the second quarter, and complete the second dose and boosters for the rest of the population by the third quarter. INQ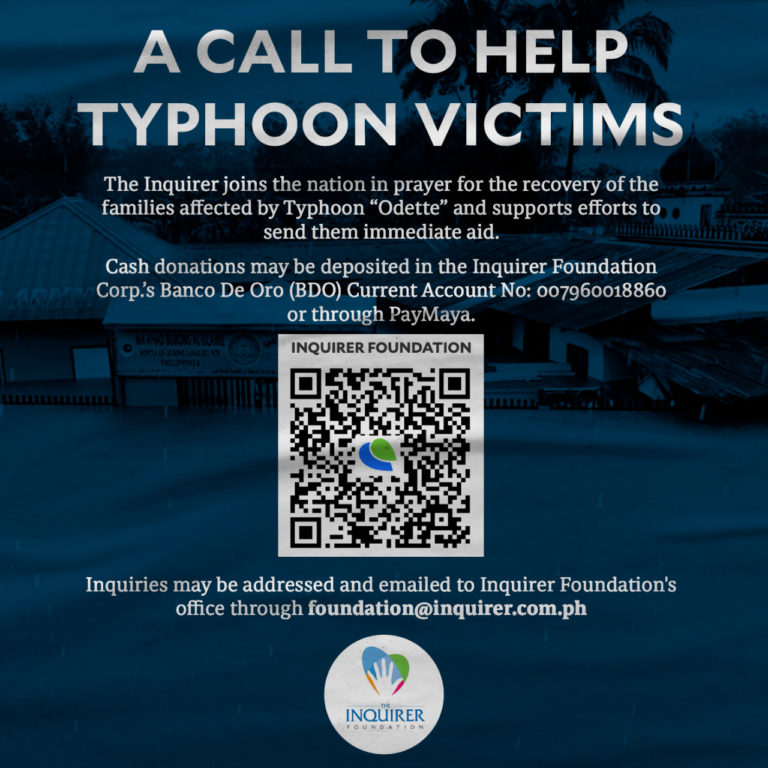 Subscribe to INQUIRER PLUS to get access to The Philippine Daily Inquirer & other 70+ titles, share up to 5 gadgets, listen to the news, download as early as 4am & share articles on social media. Call 896 6000.