Private sector donations continue to pour in for 'Odette' victims
MANILA — Corporate donations continue to pour in for thousands of typhoon Odette victims in Visayas and Mindanao.
LT Group, Inc. of taipan Lucio C. Tan has deployed its mobile water stations – one each in the cities of Cebu, Tagbilaran and Siargao. Capable of filtering over 11,000 liters of water per day, the mobile water stations will stay in the three typhoon ravaged areas until supply of clean water stabilizes.
Prior to sending out its water filtering machines, LT Group unit Asia Brewery, Inc. donated 6,000 cases of white label Absolute and Summit bottled water to various local government units, NGOs and civic organizations. The company also donated 2,600 cases of Creamy Delight Yogurt.
Meanwhile, Filinvest Land partnered with sister companies FDC Water Utilities, Filinvest-Hitachi Omni Waterworks, Inc. (FLOW), and Countrywide Water Services, Inc. (CWSI) to bring clean drinking water to Cebu.
The group brought 154,000 liters of potable water to over 3,000 typhoon Odette victims in Barangays Biasong, Mojon, Marigondon, Pooc, and Punta Engaño, Lapu- Lapu City Hall, Talisay City Hall, and Filinvest Land's projects Aldea del Sol, Corona del Mar, Mactan Tropics, and Futura Homes Mactan. The potable water was sourced from the CWSI Desalination Plant located in Crimson Mactan, the first desalination plant out of four that FDC Water Utilities will build in the province.
"We're grateful to Filinvest Land, FDC Water Utilities, FLOW, and CWSI for helping Cebuanos during these difficult times. Water is an essential need and we are relieved that our people can have access to clean water through this relief effort," said Lapu-Lapu City Mayor Ahong Chan.
Talisay City Mayor Gerald Gullas adds, "Filinvest Land has always been a good partner of the local government and time and again have shown that they care for our constituents. We saw it then with the vaccine donations and now they are back to help us move forward from the devastation of Typhoon Odette. We thank Filinvest for reaching out to help us during this time of need."
"We sympathize with the victims of Typhoon Odette. Our desalination projects may not have yet commenced, but we are committed to providing safe and high-quality water to residents in the province consistent with the Gotianun's vision of creating sustainable communities," said FDC Water Utilities President and CEO Juan Eugenio L. Roxas.
Subscribe to our daily newsletter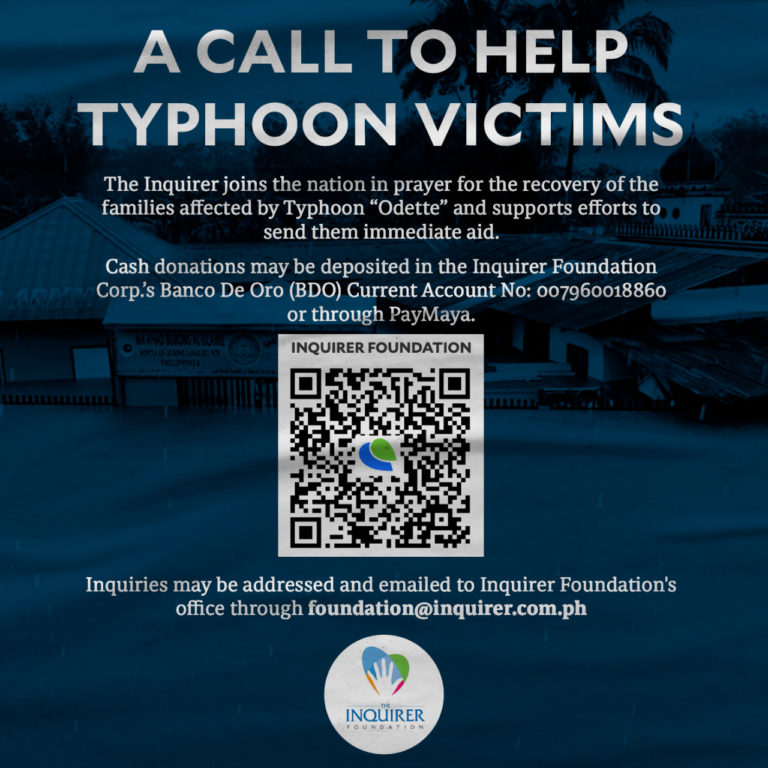 Subscribe to INQUIRER PLUS to get access to The Philippine Daily Inquirer & other 70+ titles, share up to 5 gadgets, listen to the news, download as early as 4am & share articles on social media. Call 896 6000.