Pasig City donates P5 million to LGUs whipped by Typhoon Odette
MANILA, Philippines — The Pasig City government donated on Friday cash amounting to P5 million to five local government units lashed by Typhoon Odette (international name: Rai) which barreled many parts of the country last week.
The local governments of Dinagat Islands, Southern Leyte, Negros Oriental, Surigao del Norte, and Bohol will receive P1 million each from the Pasig City government, according to Mayor Vico Sotto.
"In the spirit of Christmas, let's find ways to help those in need," Sotto wrote on Twitter.
The Pasig LGU is donating 5 million pesos to #OdettePH victims, through the ff provincial govts (1M each)
1.Dinagat Islands
2.Southern Leyte
3.Negros Oriental
4.Surigao del Norte
5.Bohol

We have staff there now.

In the spirit of Christmas, let's find ways to help those in need.

— Vico Sotto (@VicoSotto) December 25, 2021
Earlier, other local government units in Metro Manila also announced their cash donations to areas hit by the typhoon. Odette was the 15th storm to cross the Philippines and the strongest this year.
The capital region's cities of Quezon, Muntinlupa, and Manila said they will be giving P20 million, P10 million, and P2.5 million, respectively, to areas affected by Odette.
READ: Muntinlupa, QC pledge P30M for 'Odette'-battered areas
The Metro Manila Council also approved the donation of P100 million, which would be sourced from the coffers of the Metropolitan Manila Development Authority, to typhoon-whipped areas.
KGA
Subscribe to our daily newsletter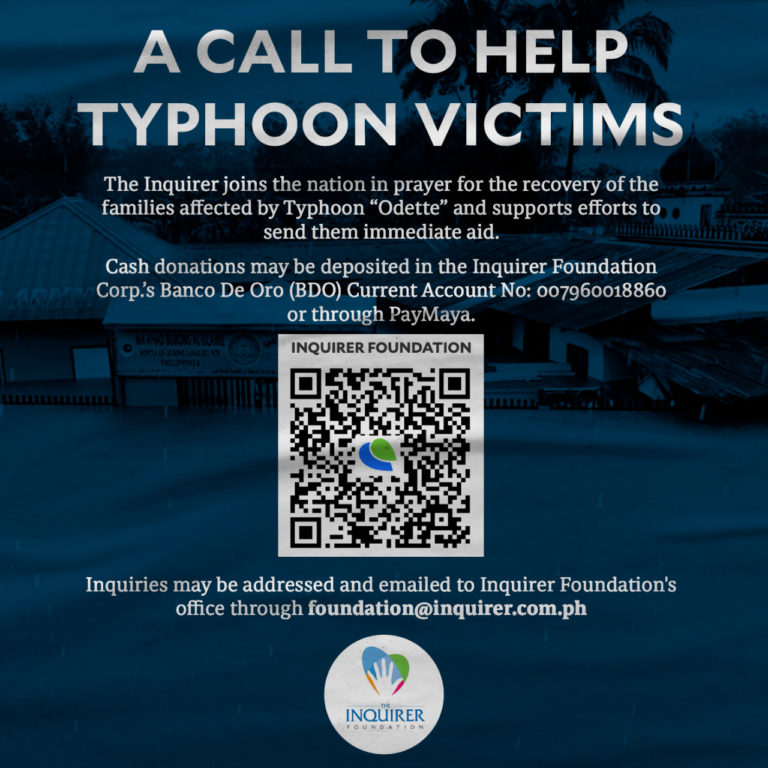 Subscribe to INQUIRER PLUS to get access to The Philippine Daily Inquirer & other 70+ titles, share up to 5 gadgets, listen to the news, download as early as 4am & share articles on social media. Call 896 6000.