Cebu governor Garcia belies reports of 'chaos, riot' in aftermath of typhoon Odette
CEBU CITY, Philippines–Cebu Gov. Gwendolyn Garcia has dismissed reports that there was disorder in the province in the aftermath of Typhoon Odette.
"The people are disciplined. Everything is orderly. There is no chaos, no riot," she said, correcting the impression on the reports received by President Duterte on the situation in Cebu.
Last Dec. 23, President Duterte ordered the full force of the military and police to lead the distribution of relief goods to victims of the typhoon.
"All assets of government must be utilized. The money will be distributed by the military," the President said during a command conference held at the Benito Ebuen Airbase in Lapu-Lapu City.
"Don't think I don't trust local officials. In times of disorder, kailangan talaga."
But Governor Garcia told the President that there was no disorder as far as Cebu province was concerned.
In fact, she said the provincial government is closely coordinating with the military and police in the clearing of debris and local relief operations.
President Duterte welcomed Garcia's report and believed that the problem might have been in other areas affected by Typhoon Odette.
The President also ordered the national government to fast-track the rebuilding of communities destroyed by the typhoon and use "all available assets."
After the command conference at the airbase, President Duterte went to the Labangon Elementary School covered court in Cebu City for a ceremonial turnover of food packs and financial assistance for families of those who died due to the typhoon.
He apologized to Cebuanos for the delayed response of the national government, supposedly because of the procedures to be followed.  /ra
Subscribe to our daily newsletter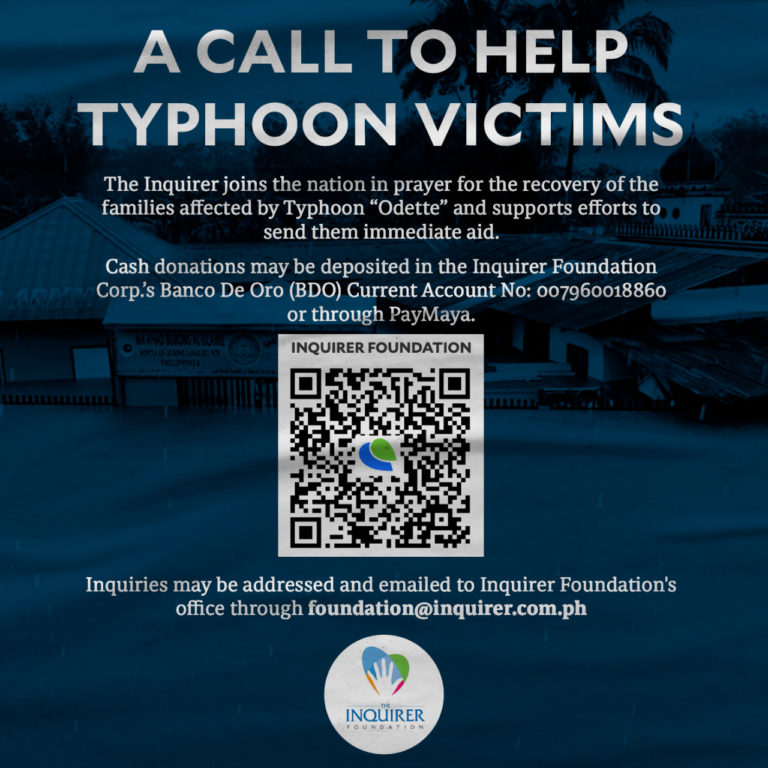 Subscribe to INQUIRER PLUS to get access to The Philippine Daily Inquirer & other 70+ titles, share up to 5 gadgets, listen to the news, download as early as 4am & share articles on social media. Call 896 6000.