NDRRMC: Odette death toll at 326
A week after Typhoon "Odette" (international name: Rai) blew out of the country, its death toll continues to rise, and on Friday already reached 326, according to official figures from the National Disaster Risk Reduction and Management Council (NDRRMC).
Earlier this week, however, the Philippine National Police reported a higher number of 375 who died as a result of the fierce winds and heavy rains from the strongest typhoon to batter the country this year.
Number may still rise
According to figures culled by the Inquirer from local authorities, the total deaths numbered 343 as of Friday just from the three Visayan regions—44 in Western Visayas, 275 in Central Visayas, and 24 in Eastern Visayas.
The NDRRMC also reported 58 missing and 661 injured during the typhoon.
The number of casualties may still rise as more local reports reach the NDRRMC.
According to the national disaster council, Bohol province had the highest number of fatalities at 96, followed by Negros Oriental (66), Cebu (58), Surigao del Norte (27), Southern Leyte (22), Dinagat Islands (21) and Palawan (18).
More than 11 regions affected
More than 3.3 million people were affected by Odette across 11 regions encompassing the entire Visayas and Mindanao, as well as parts of Mimaropa and Bicol in Luzon.
More than 124 municipalities and cities in 10 of the affected regions (excluding Bicol) still have no electricity, while 273 cities and municipalities are still experiencing intermittent or zero communications.
The national government has yet to set up a centralized online transparency portal for all the local and international aid it has received, similar to the Foreign Aid Transparency Hub (FAITH) that was established following Supertyphoon "Yolanda" (Haiyan) in November 2013.
As of May 2016, FAITH showed that the country had received a total of P17.2 billion in Yolanda-related aid and P73.3 billion in pledges from governments, multilateral organizations, and thousands of private individuals.
The FAITH website was taken down after the term of former President Benigno Aquino III.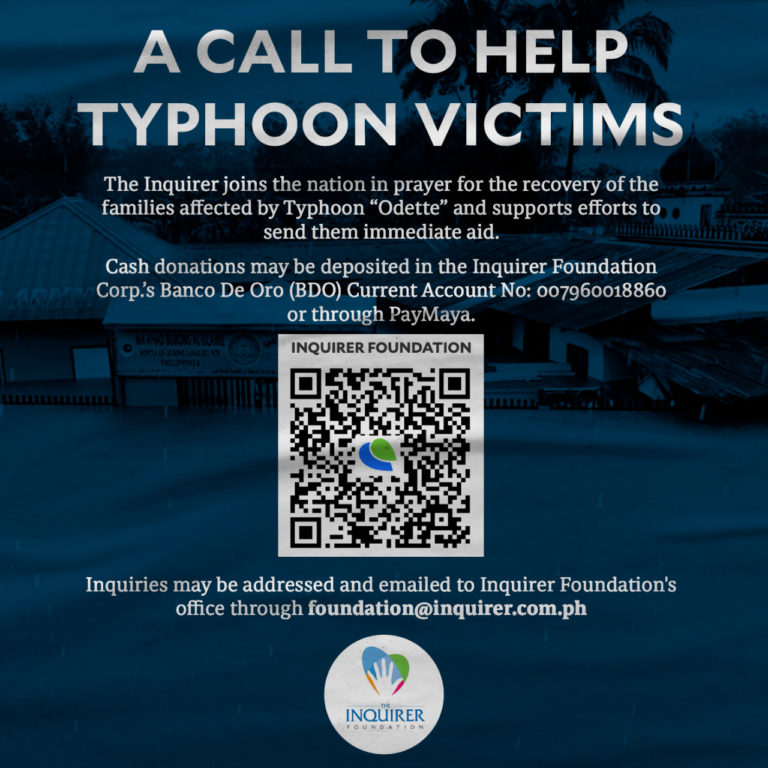 Subscribe to INQUIRER PLUS to get access to The Philippine Daily Inquirer & other 70+ titles, share up to 5 gadgets, listen to the news, download as early as 4am & share articles on social media. Call 896 6000.