Navy to ferry 2,000 food packs for 'Odette' victims in Visayas
LIGAO CITY — The BRP Federico Martir (PC 385) of the Philippine Navy, under the operational control of Naval Forces Southern Luzon (NAVFORSOL), will sail to Leyte for a relief mission on Thursday, December 23.
The Navy ship will be ferrying 2,000 food packs from Department of Social Welfare and Development Bicol from Castilla town port in Sorsogon province to Leyte.
"The ship will transport the goods in order to help the [Typhoon] Odette victims, once they arrived and unload the food packs it will sail back to Albay in order to ferry more food packs and donations from Bicol folks," Navy Leuitenant Regeil Gatarin, director of Public Affairs Office, NAVFORSOL, told Inquirer in a text message.
An assessment report by the UN Office of Coordination for Humanitarian Affairs (UN OCHA) said initial data would show that at least five regions were hardest hit by the typhoon, which made landfall nine times carrying Category 5 winds of up to 260 kph.
These regions were Caraga, Western Visayas, Central Visayas, Eastern Visayas and Mimaropa, according to the UN OCHA report. The UN OCHA report said communities in three of the hardest hit areas—the provinces of Surigao del Norte, Dinagat Island and Southern Leyte—bore the brunt of Odette.
Subscribe to our daily newsletter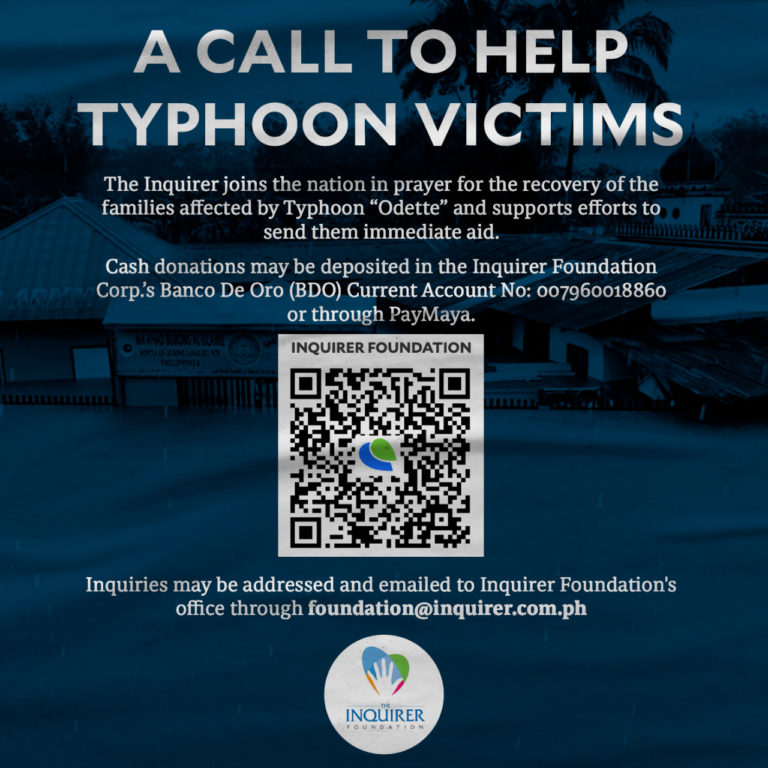 Subscribe to INQUIRER PLUS to get access to The Philippine Daily Inquirer & other 70+ titles, share up to 5 gadgets, listen to the news, download as early as 4am & share articles on social media. Call 896 6000.