British robbed after giving relief goods to victims of 'Odette' in Bais City
DUMAGUETE CITY — A British national was robbed after giving relief goods to families affected by Typhoon Odette (international name: Rai) in Negros Oriental.
The victim was identified as Graham Beard.
Beard is residing at Dumaguete City, Negros Oriental, and went to Brgy. 2 in Bais City to give some water and food packs to individuals affected by the super typhoon.
According to Jhonus, not his real name, who saw the incident, the relief operations were just so smooth. People are flocking in Beard's car to receive food packs and free water.
"He was busy giving relief goods while a group of men was coming to him closer. At first, he gave these men relief goods, they went back to their houses and come back again to the foreigner. Then they are signaling each other. It seems they already planned it when they knew the foreigner is new to the place," he said.
After Beard emptied his storage full of relief packs, he noticed his wallet was gone.
"At first he tried to look at his car but seems he remembered that it was just in his pocket. He looked on the ground to check if it fell. But he couldn't see it so he drove to the police station."
Jhonus did not know the names of those men he thought might be involved in the robbery incident as "their faces were new in our barangay."
"I felt so embarrassed. The man was here to help us but in the end, he was victimized," he said
Police Staff Sergeant Junmar Tag-at of Bais Police Office told the INQUIRER that Beard came to their office to report that incident.
Taga-at felt pity for Beard as the foreigner is so worried about his identification cards inside his wallet.
Taga-at said Beard never disclosed how much money was inside his wallet.
"What he is after only is his BDO cards, Philippine residency ID, and US and PH driving IDs."
Taga-at said individuals who plan to organize relief operations should coordinate with authorities for safety.
Bais City is one of the towns in Negros Oriental that was badly hit by Typhoon Odette. The city has run out of water and food and is calling for donations.
Subscribe to our daily newsletter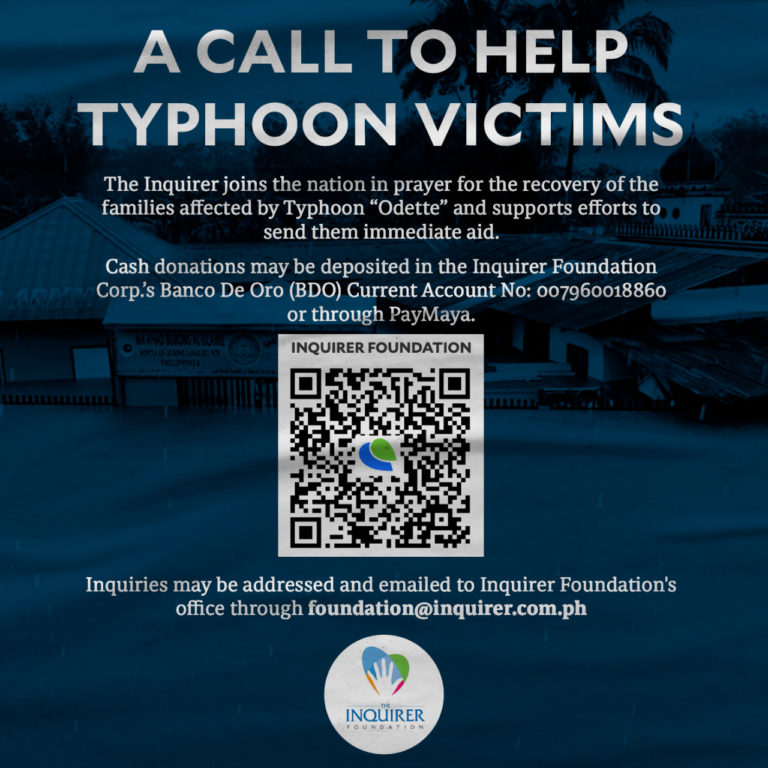 Subscribe to INQUIRER PLUS to get access to The Philippine Daily Inquirer & other 70+ titles, share up to 5 gadgets, listen to the news, download as early as 4am & share articles on social media. Call 896 6000.