Mother recounts losing 11-month-old baby as 'Odette' toppled their house
BAIS CITY — Ludivina Torres cried when asked where they buried her 11-month-old stepson and if funeral rites were done.
"I don't want to think about it anymore," she told the INQUIRER on Tuesday in Bais City, 49 kilometers north of the capital Dumaguete City in Negros Oriental.
The baby boy was buried on Monday placed in a makeshift coffin made of plywood that once was a wall of their house in Barangay Tambacan.
Their house was among those at the river bank that collapsed as it was hit by rampaging floodwaters on Thursday evening at the height of Typhoon Odette (international name: Rai).
She and her common-law husband were with her stepson, seven-year-old daughter, and several neighbors in their house when the water level of the river started to rise.
They at first stayed in their house but she grew scared when she peeped from a window and saw other neighbors already gone.
"I told my husband to tie our baby so he won't be swept away by the current," Torres said.
They tied the baby with a belt to a bag and was held by her partner while Torres held on to her daughter.
"I shouted 'jump' when the house started to collapse but I could not see my husband and children when we're already in the water," she said.
Battling the strong current, she eventually saw her daughter, swam toward her, and pulled her by the hair but she was unconscious.
She held on to her daughter as they were swept by strong currents until they were stuck in a fallen electric pole about 100 meters from their house.
She revived her daughter by continuously pressing on her chest.
"Wake up, wake up. Don't give up," she kept on telling her until her daughter was resuscitated.
She sought help from a neighbor who allowed them to stay on the second floor of their house.
When the water had subsided, Torres looked for her husband and stepson.
Her husband survived but lost grasp of the baby after he was tossed away by a strong current. They found the remains of the baby about 100 meters from their house.
Their neighbors helped them in putting together a makeshift casket.
"We don't have money to buy one. We don't even have a house and food to eat. It is sad because we can't even give him a formal funeral," Torres said.
She said they have been receiving food packs and water from different organizations.
"At times, it's not enough for a day. We are just saving every donation. I hope someone will help us. It has been six days and we still need help," Torres said.
Subscribe to our daily newsletter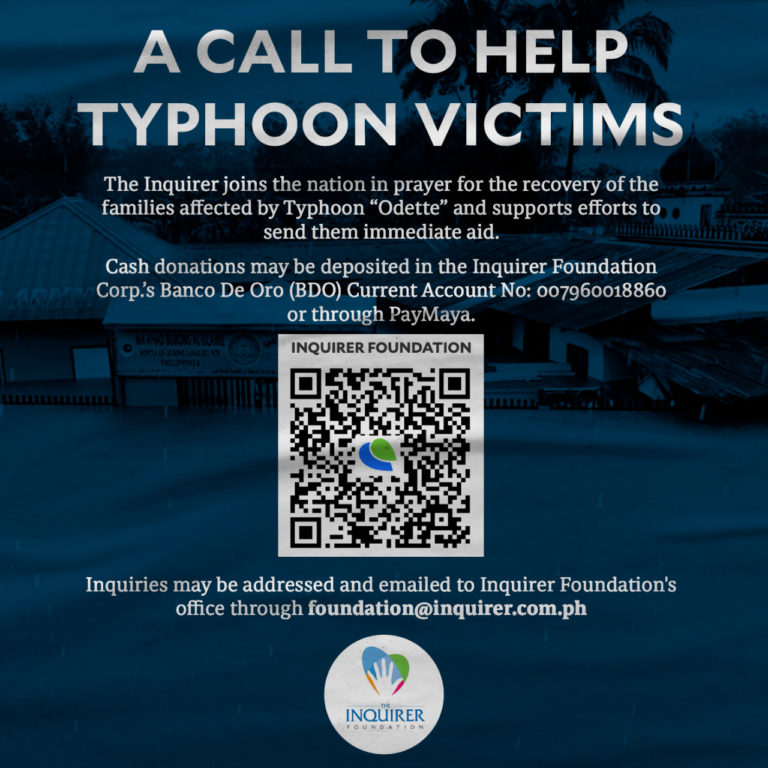 Subscribe to INQUIRER PLUS to get access to The Philippine Daily Inquirer & other 70+ titles, share up to 5 gadgets, listen to the news, download as early as 4am & share articles on social media. Call 896 6000.