MISSING SINCE TYPHOON STRUCK ON DEC. 16
Search continues for crew members of tugboat in Cebu
CEBU CITY — Relatives of 12 crew members of a tugboat are on a frantic search for their loved ones after they lost contact with them when Typhoon "Odette" (international name: Rai) battered the Visayas on Dec. 16.
They went on social media hoping to find any lead about the crew of MV Strong Trinity, owned by Key West Shipping Line Corp.
In a statement, Key West assured the public that it "is in the thick of conducting a continuing search and rescue operations" to find the crew members.
"The corporation is even going the extra mile of chartering a seaplane … [to expand] the scope of the search and rescue operations," it said.
Philippine Coast Guard (PCG) offices here could not be reached. Communication signals in Cebu have been poor and intermittent after several electric posts and communication towers were either damaged or destroyed because of the typhoon.
In a Facebook post, Abaquita Nelper sought help in looking for the crew members of the tugboat which was last seen on anchorage in Talisay City, south Cebu, before the onslaught of Odette.
Plea from kin
"To my fellow classmates, friends and all ships on the vicinity around Cebu Strait, please keep on looking for possible survivors of MV Strong Trinity," he wrote.
Other relatives of the crew members posted their plea on the comment sections of Nelper's posts.
"Tita ko ni Kris Dawn Labata, basin makabalita mo niya. Let me know. Worried ani family niya. Mayo untag okay silang tanan (I'm the aunt of Kris Dawn Labata, maybe you have news about him. Let me know. His family is worried about him)," wrote Winky Labata.
Marivic Pizon also appealed for any news about her younger brother, Clyde Diaz, also a crew member.
Arnel Murga made his own appeal on Facebook as his cousin, Gifer de Pedro, was among those on board the tugboat
"It has been four days and we haven't heard from him or the company. Only his former crew members reached out to us to inform what happened to them," he wrote.
In a Facebook chat with Inquirer, Murga, who is based in Iloilo, said the shipping company's human resource department had reached out to the crew members' families and asked to wait for an update since there was an ongoing search by the PCG.
He said his cousin sent him a text message on Wednesday afternoon but he was not able to reply.
De Pedro was able to exchange text messages with his girlfriend at 5:30 p.m. of Dec. 16, but nothing was heard of him since then, Murga said.
The other missing crew members are Capt. Reynaldo Cuyos, Marhoda Leah Amora, Richard Michael Baco, Mark Anthony Marundan, Abraham Dalumpines, Fritz Gerald Torres, Lyle Dayonot, James Carlo Into and Manuelito Oliveros.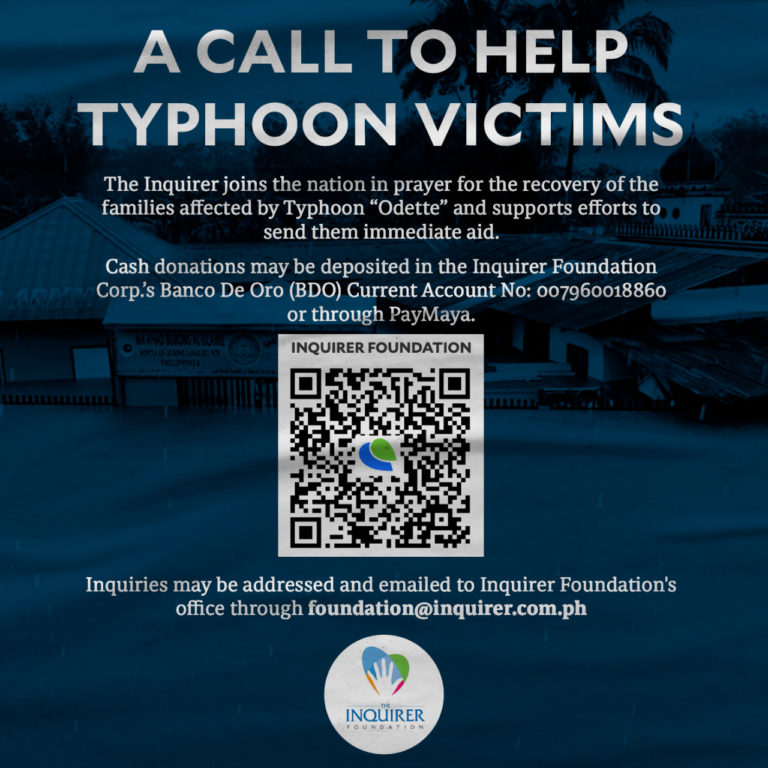 Subscribe to INQUIRER PLUS to get access to The Philippine Daily Inquirer & other 70+ titles, share up to 5 gadgets, listen to the news, download as early as 4am & share articles on social media. Call 896 6000.