Odette Palawan relief work shows power of community
EL NIDO, Palawan — "Cell towers are dead, internet is gone, no water, no electricity, all barangays are damaged, many homes destroyed, many dead, 30 plus and still counting…."
This isn't a scene from a movie. This is reality. Typhoon Odette has hit us hard.
Here in El Nido, most of us haven't heard from our friends and family in Puerto Princesa (Palawan's capital) since the storm hit, and due to multiple broken bridges, Puerto Princesa is now completely unreachable. It's extremely chilling that the whole city has gone quiet.
Business and people here in El Nido are gathering to help the most damaged areas that are still accessible. Multiple restaurants are temporarily closing so they can send their teams to cook and support victims in the south. People are gathering supplies to donate. People are finding rides to get these supplies to those in need. No one's effort is going unnoticed.
We're getting creative over here in El Nido. El Nido's horse stables are using their trailers, which are usually used for transporting horses, to transport goods to damaged areas (@elnidohorseexpeicance on Instagram)
Our small El Nido community is gathering together to create some big changes.
So much is happening everyday. It's almost impossible to write about everything we are doing to help here in El Nido. However, if you are helping in any way from anywhere in the world, THANK YOU <3
One of my biggest takeaways so far has been that, everyone's efforts are appreciated and everyone can do something to help.
As of now, 2:27 AM Tuesday (Dec/ 21/ 2021)  Puerto Princesa City remains silent.
Many homes have been destroyed.
People are without food and clean water.
There are power and fuel shortages throughout Palawan.
Lives have been lost.
Stay strong people. We've all gone through so much — we got this. To those who can help, help. No effort is going unnoticed.
If you would like to donate or learn more please check out @kidsforkidsph & @odettepalawanrelief on Instagram.
Links here:
https://www.instagram.com/p/CXp63k9vxv9/?utm_medium=copy_link
https://www.instagram.com/p/CXsuakhLTPu/?utm_medium=copy_link
Anyone can help :)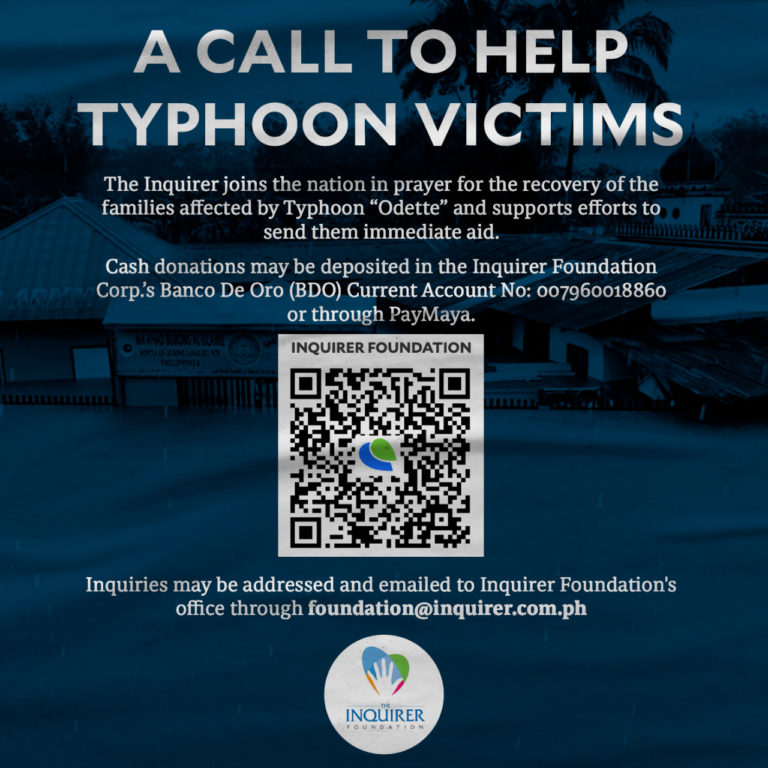 Subscribe to INQUIRER PLUS to get access to The Philippine Daily Inquirer & other 70+ titles, share up to 5 gadgets, listen to the news, download as early as 4am & share articles on social media. Call 896 6000.