Cebu City stores run out of food, water stocks; fuel prices up as supply dwindles
CEBU CITY, Cebu, Philippines — Many supermarkets and groceries in Metro Cebu ran out of food supplies and water three days after Typhoon Odette battered the Visayas.
Fuel is another commodity that has been in demand in Cebu as the vast majority of the island is still without power.
The Inquirer checked the several supermarkets and groceries in Cebu over the weekend and found out that they no longer had stocks of bread, canned goods, noodles, and water, among others.
Despite the lack of supplies, people still wanted to get inside the stores even if it meant forming long queues outside the establishments.
People were still hoping that the stores could soon replenish their stocks.
Many water refilling stations were closed since electricity, which is used to put water into the containers, had yet to be restored.
Some residents who were able to store drinking water have decided to sell their supplies from its usual price of P10 to P50 per gallon.
Those who lived in condominium units used the water in the swimming pool to flush the toilets.
"It is so stressful. I have been looking for even a small bottle of water. I'm willing to buy it at any price, but everything is sold one," Robert, not his real name, told the Inquirer.
A maintenance crew of a condominium building at the Cebu Business Park said they had allowed unit owners to fetch water from the swimming pool for their toilets and the remaining water in the tank to wash their dishes.
"We don't have water because we are dependent on MCWD [Metropolitan Cebu Water District]. If the water in the tank runs out, then we no longer have water," he told the Inquirer.
In an advisory on Facebook, the MCWD said that as of Sunday, Dec. 19, only 31 percent of their franchise area had been supplied with water by using its generator sets and with help of its bulk water suppliers.
The statement said the city government had set aside P21 million to rent generator sets and water delivery trucks to ration out water to consumers.
Water trucks, however, could not get into some areas, especially those the inner parts where fallen trees and electric posts had yet to be removed.
According to one owner of a gasoline station, their fuel tankers could not get through roads due to the debris.
Some gasoline stations also could not operate since they didn't have any generator sets or those who had them found them destroyed during the typhoon, said the owner, who asked not to be identified.
Those that managed to operate were swarmed with motorists who waited for houses away just to buy fuel needed for their generator sets and vehicles.
The high demand and low supply of fuel caused prices to go up to as much as P150 per liter.
"From P60 to P63 per liter, unleaded gasoline is now sold at P150 per liter in unauthorized fuel refilling stations," said a vehicle owner who declined to be identified.
Diesel was sold at P100 per liter, about double than its usual P49.11.
The Inquirer tried but failed to reach Cebu City Mayor Michael Rama through phone calls on Sunday due to a poor communication signal.
But he sent a text message, saying the city government had already coordinated with representatives of fuel firms to address the matter.
Cebu City Councilor David Tumulak said the fuel firms promised to supply more fuel to the stations to meet the demand.
"The demand for fuel is really high in Cebu because many people want to use it for their generator sets and vehicles," he said in a phone interview on Sunday.
Others also used their vehicles to charge their cellular phones.
Tumulak hoped that the power supply in Cebu would be restored as soon as possible, especially with Christmas barely a week away.
"We're calling on other regions to help us, especially in restoring our power lines," he said.
—WITH REPORTS FROM KARLOWE BRIER AND GRACE OBERES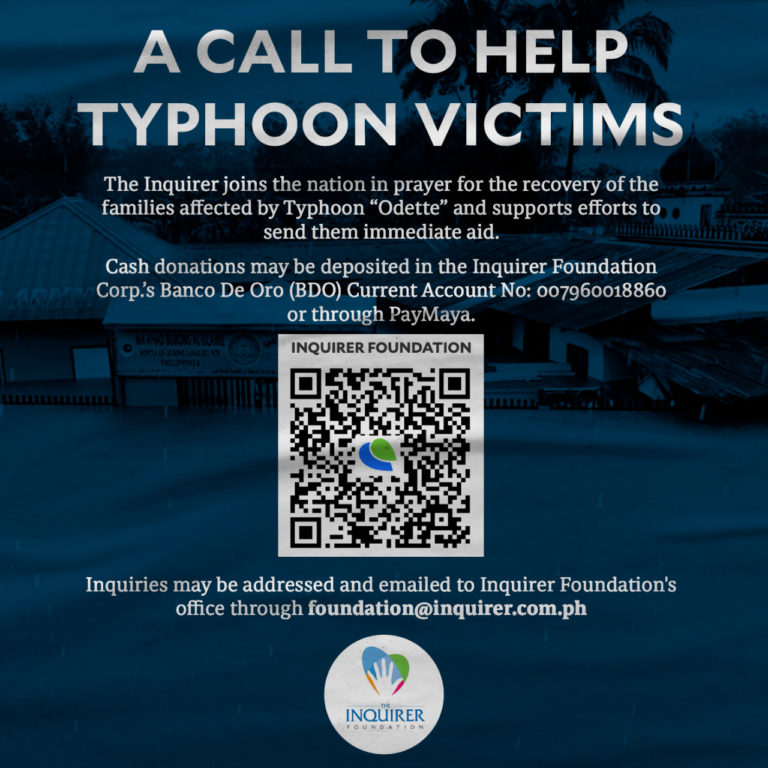 Subscribe to INQUIRER PLUS to get access to The Philippine Daily Inquirer & other 70+ titles, share up to 5 gadgets, listen to the news, download as early as 4am & share articles on social media. Call 896 6000.