Typhoon Odette leaves 63 dead in Bohol, says governor
MANILA, Philippines — Typhoon Odette left at least 63 persons dead in Bohol province, Governor Arthur Yap said Sunday.
Yap, in a Facebook post, said the partial figures were as of 12 p.m.
"Reports are partial as communication lines are still down. 33 out of 48 LGUs have reported," his post read.
In a separate post, the governor said the province urgently needs donations of at least 300 generator sets to run water refilling stations in all cities and municipalities.
"Last night, I received reports that our Bohol in-island Ubay SPC Power Barge and Dampas SIPC land-based diesels are still being repaired from damages. Officials from these power providers hope to activate them as soon as NGCP and BLCI, Boheco 1 and 2 are ready to accept power," said Yap.
"We cannot survive the next 2-3 weeks by just waiting for transmission lines to be repaired. This being the case, I am asking for your help to urgently source 15 horsepower single-phase generators so we can distribute this to Bohol's 48 LGUs, for the use of their local water refilling stations.
"We will be needing at least 200-250 15 hp single phase generators. Supplying the people drinking water is critical and relying on water bottle distribution is merely a stop-gap measure which we will not be able to sustain for long," he added.
According to Yap, the Philippine Air Force, Philippine Navy, Philippine Airlines, Cebu Pacific, and Air Asia, have agreed to provide logistics support to bring generators and boxes of water to Bohol.
"I am making a call especially to government, LGU, and private groups, who have water refilling capabilities on trucks to have them sent over to Bohol, again they can go to the Facebook pages for information on details to transport these equipment and supplies," the governor said.
"I am also making a call to our local oil and fuel companies to double your deliveries to Bohol and send in barge storage capacity since increased genset operations are quickly depleting our stockpiles," he further said.
Typhoon Odette left the Philippine area of responsibility on Saturday afternoon after devastating parts of Visayas and Mindanao. Based on the situation report from the National Disaster Risk Reduction and Management Council as of Sunday morning, Typhoon Odette has affected over 180,000 families or 700,000 individuals in around 2,200 villages.
The national government has committed P2 billion to aid people affected by the typhoon, according to acting presidential spokesperson Karlo Nograles.
/MUF
Subscribe to our daily newsletter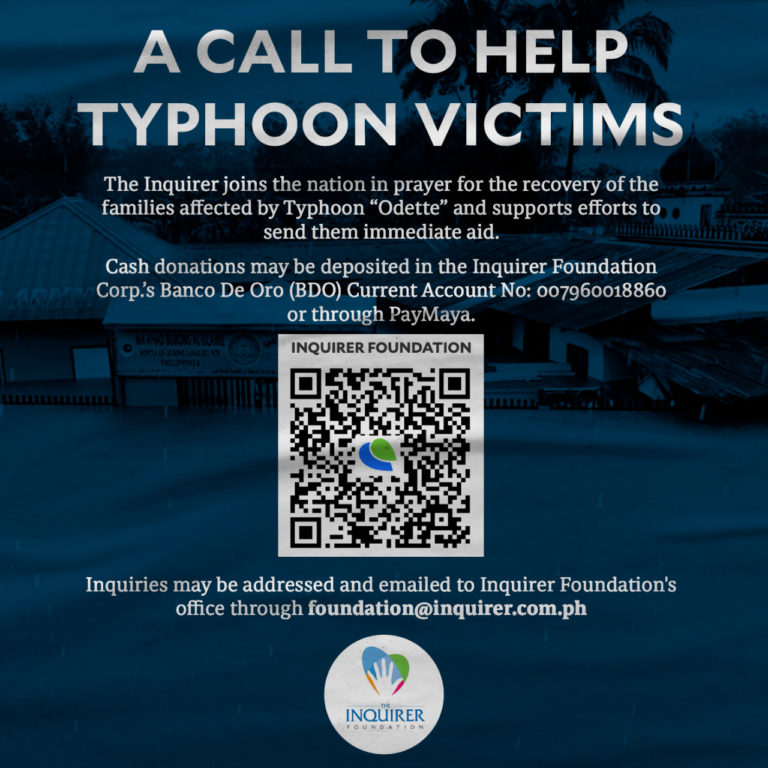 Subscribe to INQUIRER PLUS to get access to The Philippine Daily Inquirer & other 70+ titles, share up to 5 gadgets, listen to the news, download as early as 4am & share articles on social media. Call 896 6000.