Gov't having no money for 'Odette' victims is 'impossible' — Bayan Muna
MANILA, Philippines — The party-list group Bayan Muna on Saturday said it is "impossible" to think that the government does not have the funds to assist victims of Typhoon Odette, considering that the country is the biggest borrower of the World Bank.
"It's impossible to think that this administration has no more budget for aid to typhoon victims, considering that the Philippines is the World Bank's biggest borrower," said Bayan Muna chairperson Neri Colmenares said in a statement.
President Rodrigo Duterte, in a public address on Friday, said he is still looking for funds to assist provinces that were hit by the typhoon as government coffers have already been depleted due to COVID-19.
"This admission of fund depletion paints a picture of how badly the Duterte Administration prioritizes its budget, especially in times of crisis, Neri Colmenares, who is gunning for a Senate seat in the 2022 polls added.
"The country has a history of being ravaged by typhoons, and it should have the budget to mitigate and provide immediate relief even while responding to the pandemic."
The country has borrowed $3.07 billion from the World Bank for the fiscal year 2021, surpassing India's $2.65 billion which was the biggest borrower for the fiscal year 2020.
READ: With $3.07B in loans, PH is World Bank's top borrower
Colmenares added that Duterte doubled the public debt to almost P12 trillion, from P5.9 trillion at the start of his administration.
The country still has a calamity fund spanning two fiscal years, with a P20 billion budget for 2021, according to Colmenares.
"There are still funding sources for typhoon Odette victims, considering all the debt incurred in the past five years," he said.
Colmenares said that to solve the country's supposed financial woes, Duterte should realign the budget from other government bodies like the National Task Force to End Local Communist Armed Conflict (NTF-Elcac).
/MUF
RELATED VIDEO
Subscribe to our daily newsletter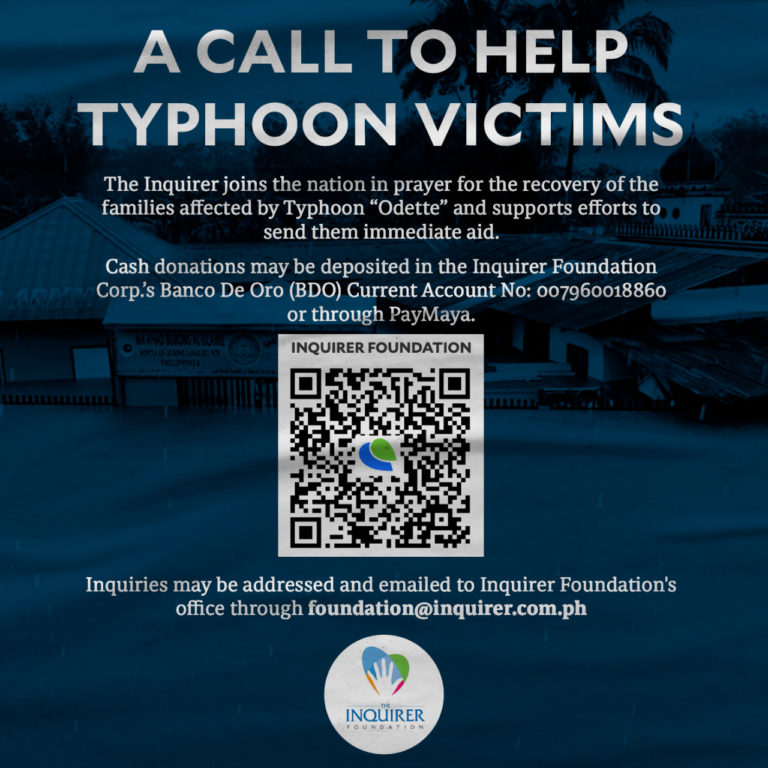 Subscribe to INQUIRER PLUS to get access to The Philippine Daily Inquirer & other 70+ titles, share up to 5 gadgets, listen to the news, download as early as 4am & share articles on social media. Call 896 6000.