Flash flood washes away ambulance during 'Odette's' onslaught
DUMAGUETE CITY — An ambulance carrying two patients was washed away by a flash flood in Bais City, Negros Oriental at the height of the onslaught of Super Typhoon Odette in the evening of Dec. 16.
Rescuers later retrieved the bodies of the two patients — Junilyn Ferrer, 33, and Leonara Papa, 76, inside the ambulance, which was found in a sugarcane field, several meters from the main road, police said.
According to the Chief Master Sergeant  Malo Ragay of the Bais police station, the ambulance was bringing the two persons for "urgent medical treatment."
Ragay however didn't know the illnesses of the two except that one of the patients was accompanied by a relative.
"The ambulance was speeding to the Negros Oriental Provincial Hospital in Dumaguete City (about 8 p.m.) when a fallen large tree blocked the national highway in Bais, making it impassable," Ragay told the Inquirer in an interview.
The driver, whom Ragay didn't identify, decided to drive back north and planned to bring the two to the Bais District Hospital instead.
Along the way, the ambulance was hit by floodwater, said Ragay.
The driver and the patient's relative managed to crawl out of the vehicle and hang on to the roof of the vehicle.
"The driver said he felt pity for the two patients who were screaming for help. But there was nothing he could do," he added.
Bais City was placed under Storm Signal no. 4 when Odette made landfall in Negros Oriental.
As of Dec. 17, Bais reported six deaths and six persons missing.
/MUF
Subscribe to our daily newsletter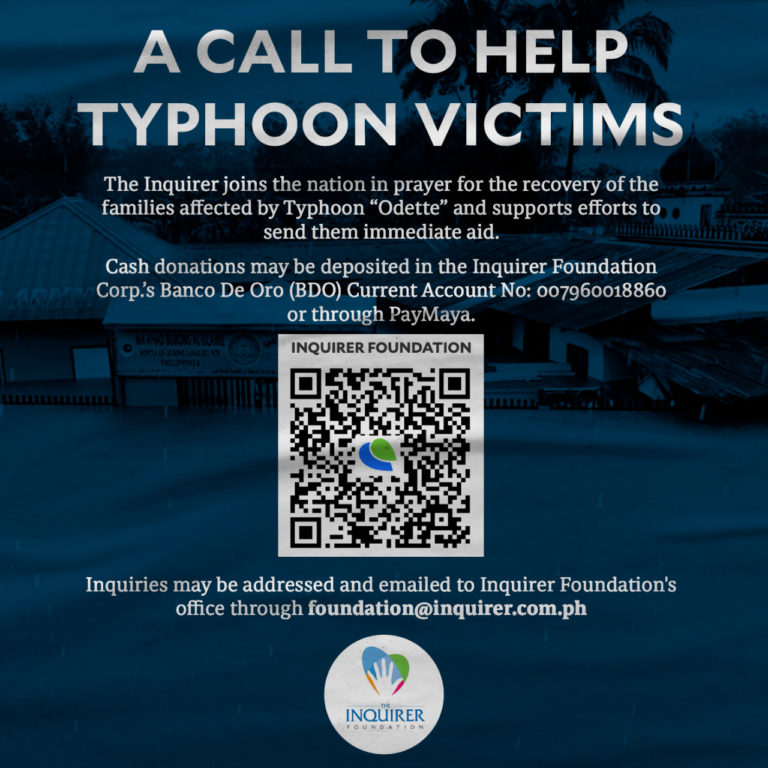 Subscribe to INQUIRER PLUS to get access to The Philippine Daily Inquirer & other 70+ titles, share up to 5 gadgets, listen to the news, download as early as 4am & share articles on social media. Call 896 6000.