10 men trapped by flood rescued in Iligan's Bayug island
ILIGAN CITY — Rescuers were able to locate and haul to safety 10 residents of Bayug island in Hinaplanon village here amid rising flood waters as typhoon "Odette" pummeled through Northern Mindanao on Thursday afternoon.
According to Hinaplanon village chief Veronico Echavez, the 10 men first refused to be evacuated because they didn't want to leave their animals behind.
Later, as the Hinaplanon River's water rose, the men called for rescue at past 3 p.m.
Because of continuous rain, the local government has ordered the forced evacuation of residents in low-lying communities, especially those along the rivers.
Echavez said rescuers from the Philippine Army, Philippine Coast Guard, 1003rd Coast Guard Auxiliary, Iligan City Disaster Risk Reduction and Management Office, and the Red Cross found the men gathered in a submarine bridge that was already deep in floodwaters.
They needed a rope to cross safely due to strong current. They were all eventually hauled in a rubber boat, Echavez said.
During Thursday's onslaught of Odette, Echavez said that they particularly urged residents of Bayug island to evacuate early as their community lies near the mount of Hinaplanon River.
He recalled that during the disaster wrought by tropical storm Sendong 10 years ago, some 200 residents of the island perished and about 300 more remain missing up to this day.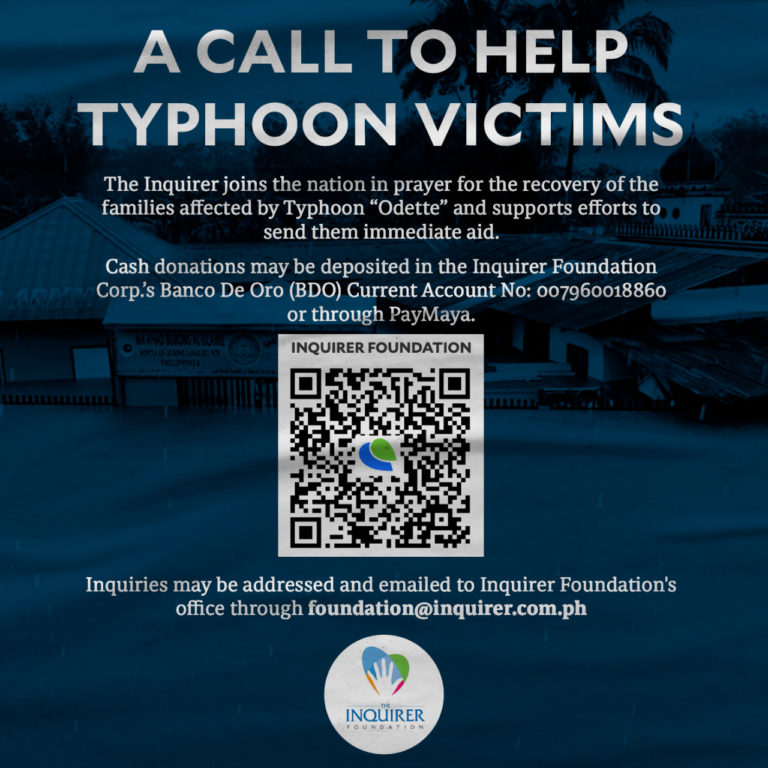 Subscribe to INQUIRER PLUS to get access to The Philippine Daily Inquirer & other 70+ titles, share up to 5 gadgets, listen to the news, download as early as 4am & share articles on social media. Call 896 6000.