1 million more doses of Sinovac's COVID-19 vaccine arrive in PH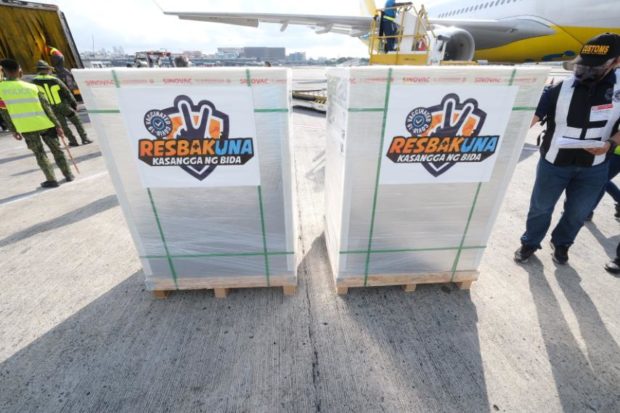 MANILA, Philippines — One million more doses of Sinovac's COVID-19 vaccine arrived in the country on Sunday, the National Task Force (NTF) against COVID-19 said.
The vaccines landed at the Ninoy Aquino International Airport at 7:36 a.m. on Sunday, according to the NTF.
 This will be the first batch of Sinovac vaccines to arrive in the country this month June. 
 Prior to the latest batch, the Philippines received 5.5 million Sinovac vaccine doses, including the one million doses donated by the Chinese government.
 According to a recent Social Weather Stations (SWS) survey, however,  majority of Filipinos (63 percent) prefer COVID-19 vaccinations developed in the United States (US) — or those made by Pfizer and Moderna.
The total number of infections in the country as of June 5, Saturday is 1,262,273 cases, including 59,543 active COVID-19 infections, 1,180,998 recoveries and 21,732 deaths.
gsg
Subscribe to INQUIRER PLUS to get access to The Philippine Daily Inquirer & other 70+ titles, share up to 5 gadgets, listen to the news, download as early as 4am & share articles on social media. Call 896 6000.