Classes, work in gov't offices suspended in Romblon, Tacloban City
MANILA, Philippines — Classes have been suspended in all levels in the province of Romblon and Tacloban City in Leyte on Monday as Tropical Depression Auring nears the Visayas and Mindanao.
According to a memorandum order of Romblon Governor Jose Riano, "work suspension and class suspension in all levels in the Province of Romblon on February 22, 2021 is hereby declared" due to the weather disturbance.
He, however, said that suspension of work in private companies and offices is left to the discretion of management.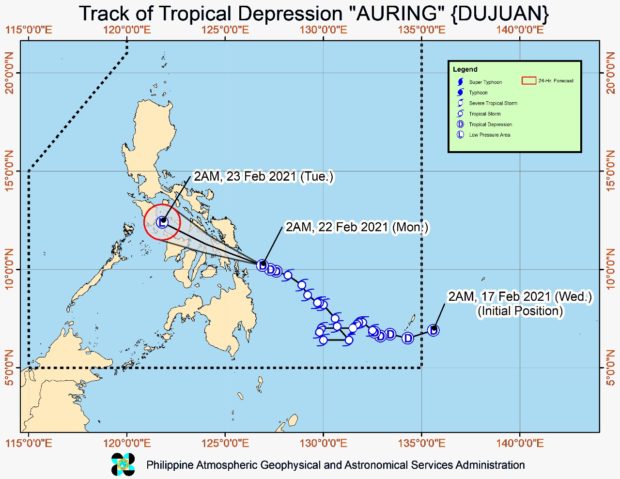 In an executive order, Tacloban City Mayor Alfred Romualdez also ordered the suspension of classes in all levels, as well as work in all government entities and institutions within the city except those involved in the maintenance of peace and order, disaster risk management, health and sanitation, and traffic management.
gsg
Subscribe to our daily newsletter
Subscribe to INQUIRER PLUS to get access to The Philippine Daily Inquirer & other 70+ titles, share up to 5 gadgets, listen to the news, download as early as 4am & share articles on social media. Call 896 6000.