DepEd urges employees to take special leaves after calamities
MANILA, Philippines—The Department of Education on Saturday urged its employees, officials, teaching and non-teaching personnel file for a special five-day emergency leave following calamities.
This directive was after Super Typhoon Rolly and Typhoon Ulysses battered much of Luzon and parts of Visayas in November.
According to Office Memorandum OM-PHROD-2020-00423 issued by the Office of Undersecretary Jesus L.R Mateo, the Special Emergency Leave (SEL) shall be given for a maximum of five (5) days in a year and will be non-deductible from the employee's earned leave or service credits.
Education Secretary Leonor Magtolis-Briones said the Department's goal is to continuously provide help not only to its employees but also to students especially during and after calamities.
"We are also committed to expedite the process of benefits for our staff and will facilitate smoother coordination with corresponding agencies," said Briones in a statement.
"Isa na rito ang patuloy na pagpapaabot natin ng suporta and relief operations sa ating affected teachers and learners and to our typhoon-hit schools. Naglaan din tayo ng pondo for psychosocial first aid para sa mga apektadong paaralan," said Briones in a statement.
(A part of this is continuously lending support and relief operations to our affected teachers and learners and to our typhoon hit schools. We set aside funds for psychosocial first aid for our affected schools.)
DepEd allows the employees wh were been severely affected to file their SELs within 30 days of the actual occurrence of the calamity and can apply for five days straight or on a staggered basis.
Even employees under a Job Order or a Contract can also avail of the SELs as long as they meet the proper verification.
Under the memo anchored on Civil Service Commission Memorandum (CSC) No. 02 dated 16 February 2012, the grant of this leave shall be based on the declaration of the state of calamity by President Rodrigo Roa Duterte or the local government unit of the affected area. In cases where a specific area was not declared to be under a state of calamity but was severely affected by a national calamity/disaster, the Head of the Offices; DepEd Secretary for the Central Office, Regional Director for Regional Offices, and School Division Superintendent for Schools Division Office and Schools shall take full responsibility of granting the special emergency leave. 
CFC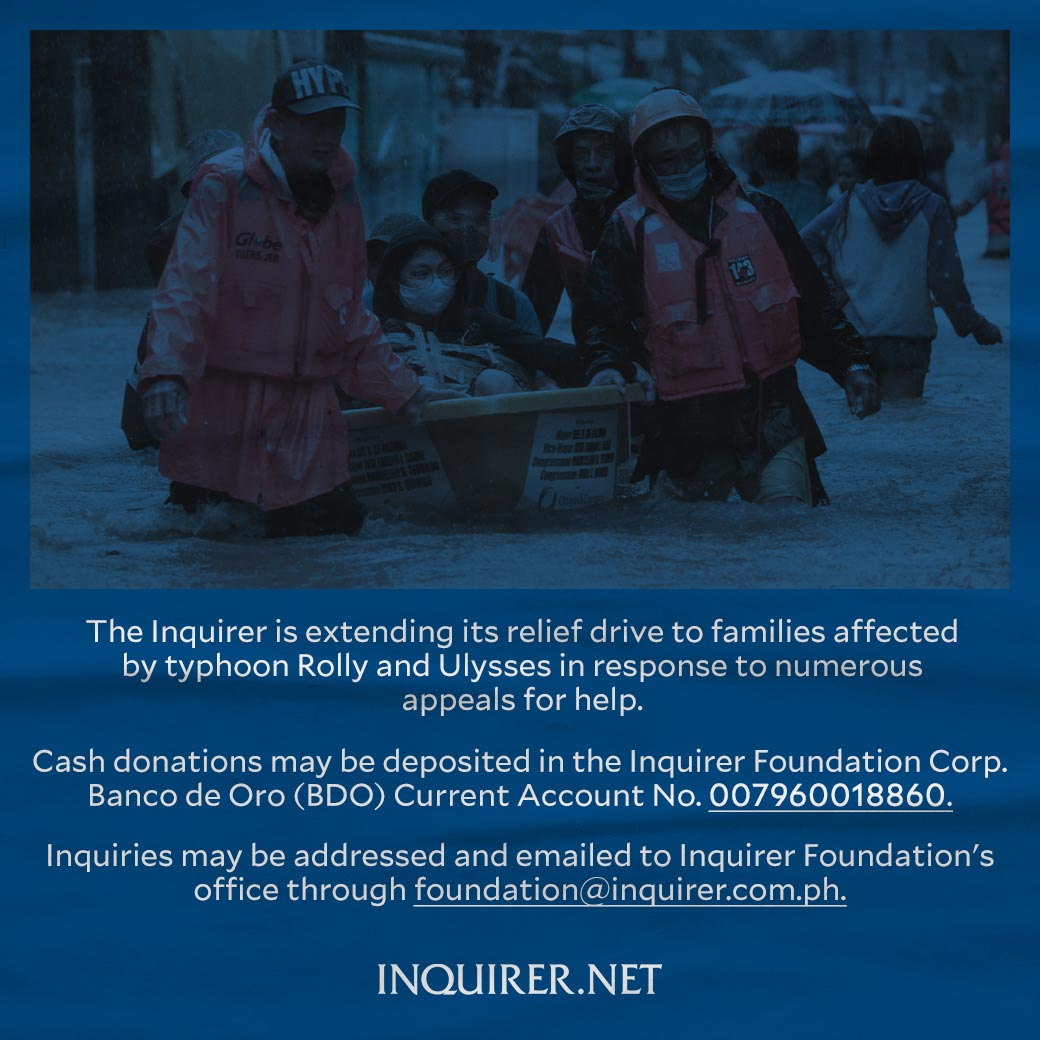 Subscribe to INQUIRER PLUS to get access to The Philippine Daily Inquirer & other 70+ titles, share up to 5 gadgets, listen to the news, download as early as 4am & share articles on social media. Call 896 6000.