NGCP donates P37-M goods to typhoon victims
MANILA, PHILIPPINES – The National Grid Corporation of the Philippines (NGCP) said it had donated P37 million worth of relief goods to people in the provinces hit hard by Typhoons Rolly and Ulysses.
According to NGCP, grocery packs and T-shirts were distributed in hard-hit areas in the Southern Tagalog and Bicol regions as well as in flooded areas in Cagayan Valley and Metro Manila.
"As a Filipino corporation operating across the country, we felt that it was necessary to go beyond our line of business and help those badly affected. More than just restoring vital power transmission services, we wanted to do more and extend relief to these areas," NGCP said in a statement.
The donated goods include rice, T-shirts, canned goods, bottled drinking water, noodles and other food items. These were distributed to about 100,000 families through local governments.
—Ronnel Domingo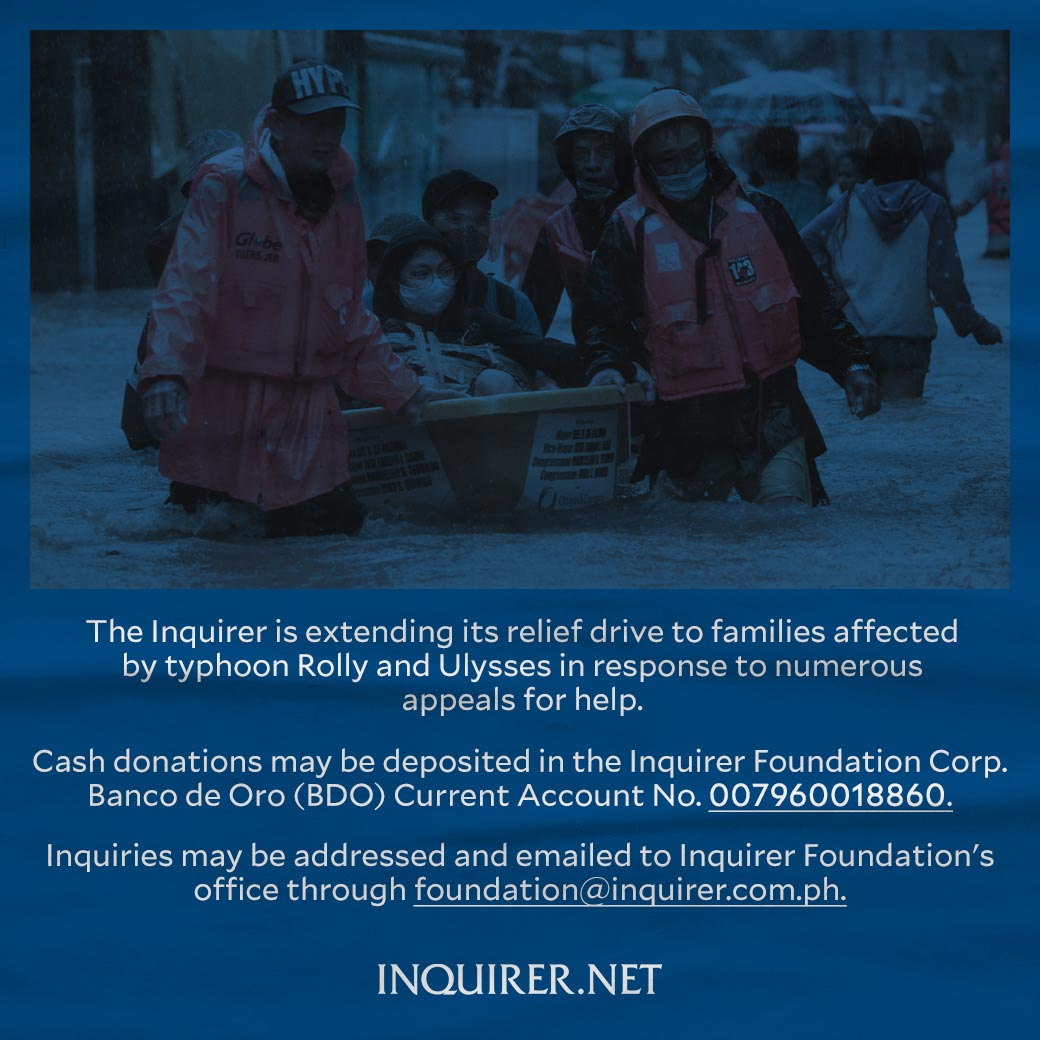 Subscribe to INQUIRER PLUS to get access to The Philippine Daily Inquirer & other 70+ titles, share up to 5 gadgets, listen to the news, download as early as 4am & share articles on social media. Call 896 6000.