School infra damage due to Rolly, Ulysses reach P10.4B — DepEd
MANILA, Philippines — Damage to school infrastructure due to the onslaught of typhoons Rolly and Ulysses reached P10.4 billion, data presented by an Education official during a Senate hearing showed.
During a Senate basic education committee hearing on Friday, the Department of Education (DepEd) was asked about the cost of damage in schools located in areas hit by recent typhoons.
According to DepEd Undersecretary Nepomuceno Malaluan, some 1,982 schools sustained damage during Typhoon Rolly, the bulk of which is in the Bicol region.
"In total from Rolly, infrastructure damage alone is about P6.6 billion as estimated by our DRRMS (Disaster Risk Reduction and Management Service)," Malaluan told senators.
According to the official, this is on top of the reported P8.9-billion non-infrastructure damage involving school furniture, learning materials, and computers.
For Typhoon Ulysses, Malaluan said infrastructure damage reached P3.8 billion.
"Because of the flooding nature of Ulysses, then the non-infrastructure [damage] was quite big. The flooding that happened brought considerable damage to school furniture, learning materials, and computers of the schools," he also said but was not able to give the cost of damage in this category.
According to Malaluan, DepEd has mechanisms for responding to this type of damage.
"We have provisions (funds) for an immediate cleanup and minor repairs that we can download, but for major repairs, this goes through a process of engineering validation and then seeking funding from the centralized funds of the national government and some of these will go to the next round of the budget already," he said.
EDV
Subscribe to our daily newsletter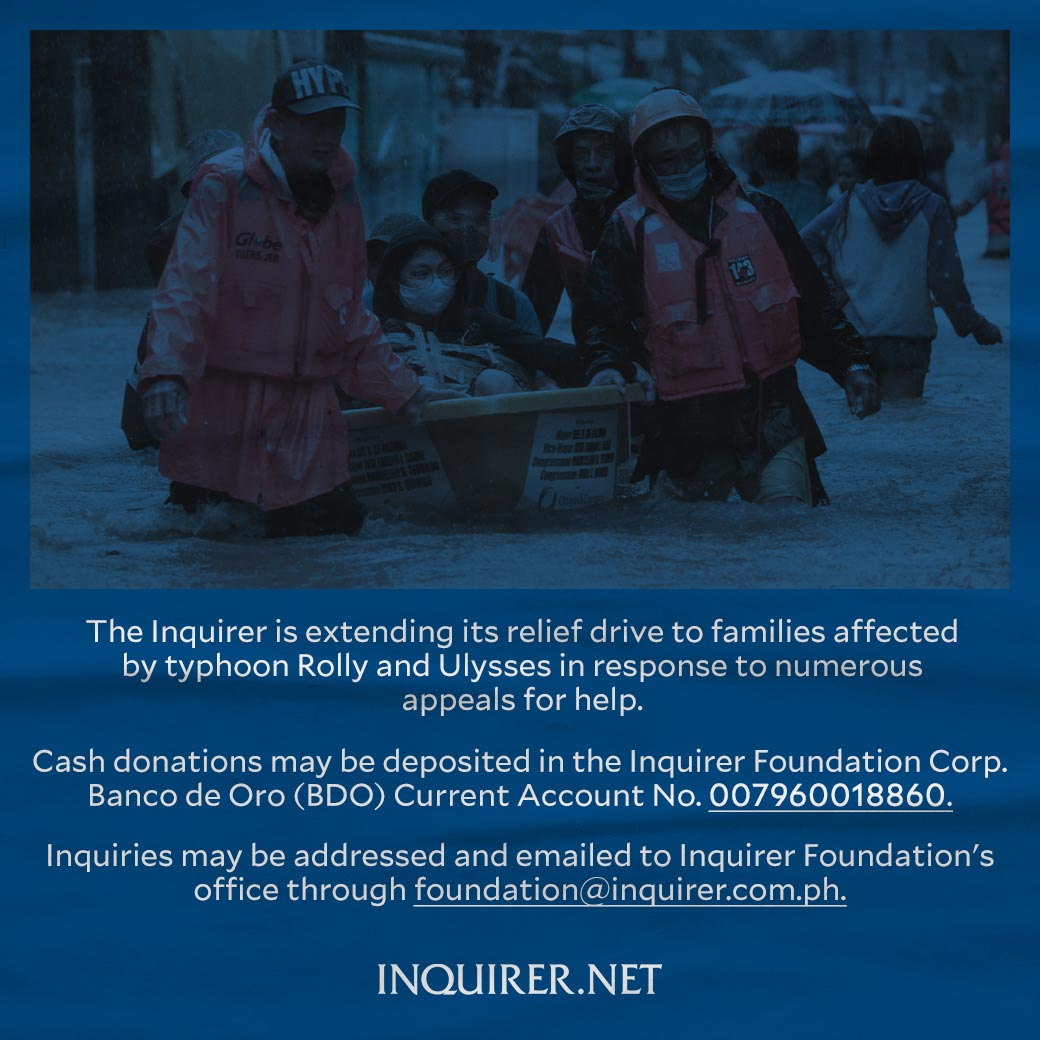 Subscribe to INQUIRER PLUS to get access to The Philippine Daily Inquirer & other 70+ titles, share up to 5 gadgets, listen to the news, download as early as 4am & share articles on social media. Call 896 6000.