Tarlac law students use academic break to help typhoon survivors in Cagayan Valley, Bicol
TARLAC CITY—Students of the Tarlac State University (TSU) School of Law have been spending their academic break by taking part in a donation drive for survivors of flooding in the regions of Cagayan Valley and Bicol.
Lawyer Jose Dela Rama Jr., dean of the TSU School of Law, said 100 students and volunteers prepared 3,000 food packs that were loaded onto three military trucks bound for the provinces of Isabela and Cagayan in Cagayan Valley and another one for Naga City in Camarines Sur province in Bicol.
The law students held the "academic break for a cause" in the aftermath of Typhoon Ulysses that triggered a widespread power outage in the province.
"Even before we went into an academic break, I wanted our students to learn social responsibility to help those in need and were still reeling from the typhoons," Dela Rama told the Inquirer.
Dela Rama said he wanted to see the students spend their academic break by helping prepare relief goods.
He said the volunteers managed to raise P688,351 and partnered with two aid groups—Handa Foundation and Shelter for Mankind Foundation—for some of the donations.
"In that way we can teach our students to be of service to our country and immerse them in social responsibility and corporate governance," Dela Rama added.
The shipment of the donations was coordinated with the Philippine Army and the Philippine Air Force.
TSB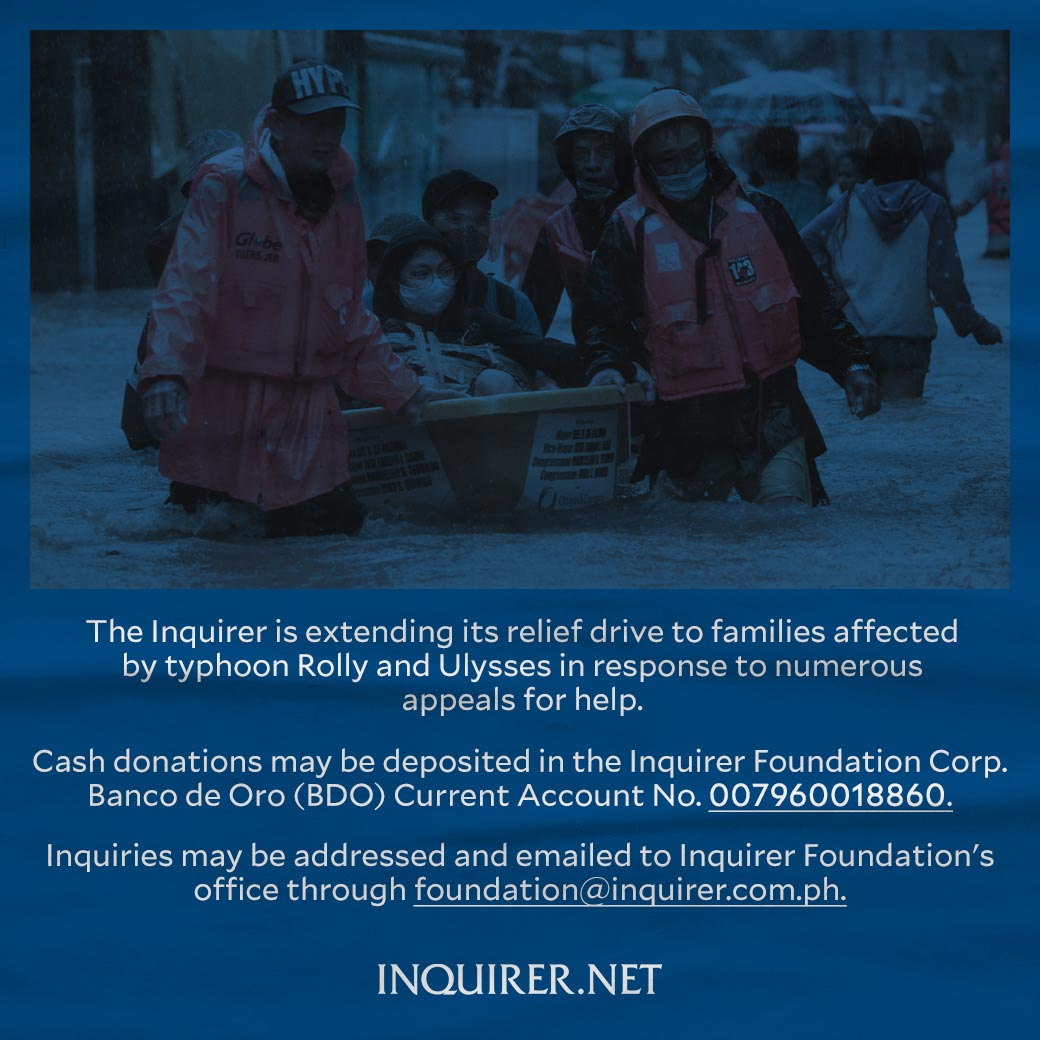 Subscribe to INQUIRER PLUS to get access to The Philippine Daily Inquirer & other 70+ titles, share up to 5 gadgets, listen to the news, download as early as 4am & share articles on social media. Call 896 6000.