DICT addresses ICT needs of typhoon-hit Central Luzon, Calabarzon areas
MANILA, Philippines — The Department of Information and Communications Technology-Luzon Cluster 2 (DICT-LC2) said Wednesday it is addressing the internet and communication needs of Central Luzon and Calabarzon areas affected by Typhoon Ulysses.
DICT-LC2 said in a statement that it is prioritizing the urgent restoration of its facilities and actively coordinates problems and issues to service providers.
According to the department, its LC2 cluster has so far provided high-frequency radio transceivers to its provincial offices in Baler, Aurora; Dau, Mabalacat, Pampanga; Tagaytay City; Lucena City, Quezon; and Batangas City as back-up communications on the onset of the typhoon.
Very high-frequency or ultra high-frequency (VHF/UHF) radio transceivers, meanwhile, were also activated in Quezon, Batangas, and Tagaytay Relay Station.
"In addition, the cluster also provides emergency VSAT (Very Small Aperture Terminal) Technology and 2 Satellite phones to the Municipality of Burdeos, Jomalig, and Patnanungan, Quezon who experienced total communication block out," DICT-LC2 said.
It further explained that these installations are meant to support government initiatives to help affected areas and deliver free communication services.
The DICT also said it is actively engaging in meetings with Central Luzon's Pre-Disaster Assessment (PDRA), Provincial Disaster Risk Reduction Management Office (PDRRMO), Quezon Virtual Emergency Operations Center, and Regional Virtual Emergency Operations Center to address their internet and communication requirements.
"Director Reynaldo T. Sy, together with the Technical Operations Division and Provincial Offices of DICT-LC2, closely coordinates with OCD Region III and Region IV-A for updates and for possible requests of emergency telecommunications augmentation," the agency added.
DICT-LC2 is likewise monitoring 941 Free Wi-Fi For All sites, 28 GovNet facilities, and 13 quarantine facilities amid the strong winds, intense rainfall, and partial power interruptions experienced by most provinces in the regions.
"These efforts are being conducted in partnership with the Provincial and Municipal Local Government Units, Provincial Risk Reduction Management Office, Office of Civil Defense (OCaD), and other government agencies," the department said. Zac Sarao, trainee
RELATED STORIES
Lacson: DICT wants P2B emergency fund to restore infra damaged by typhoons
Telcos ordered to speed up restoration of services in areas hit by Ulysses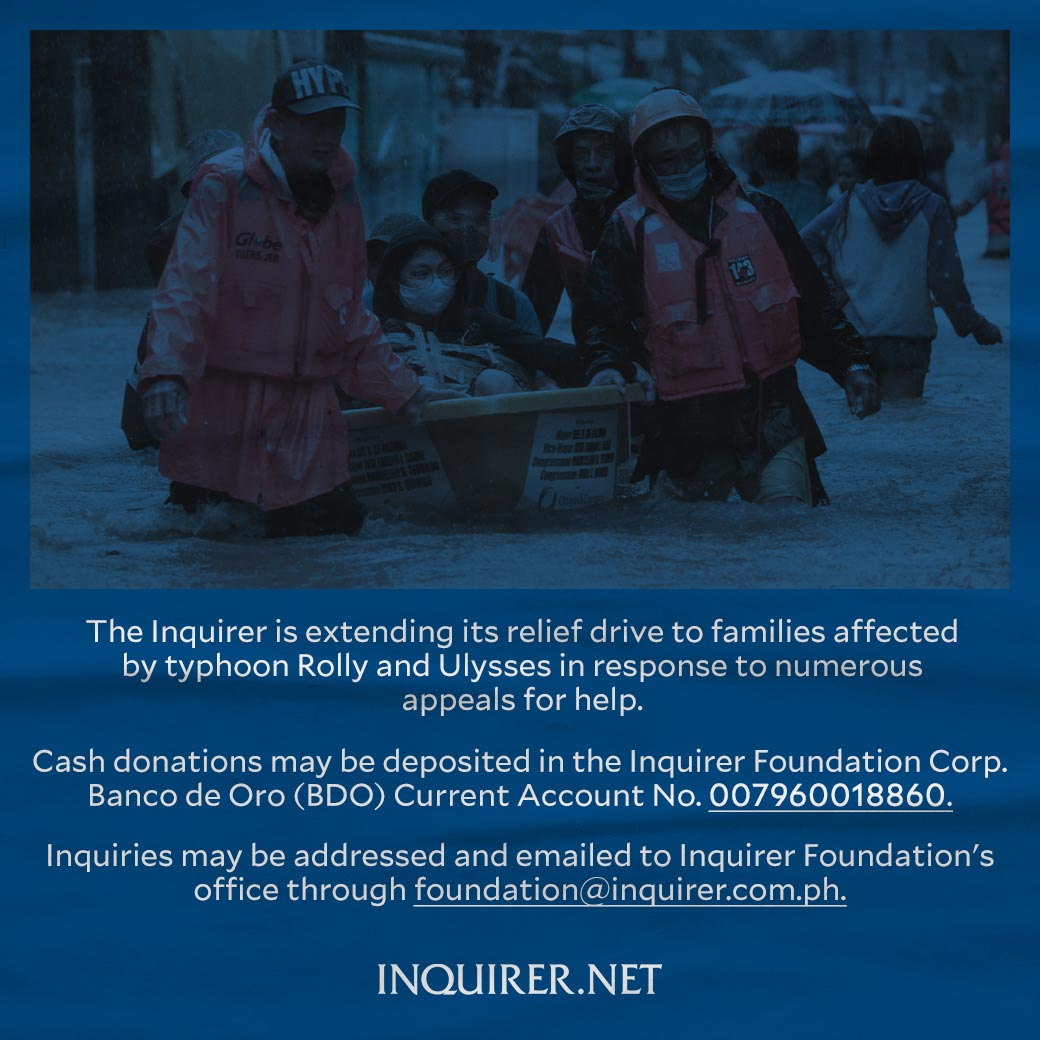 Subscribe to INQUIRER PLUS to get access to The Philippine Daily Inquirer & other 70+ titles, share up to 5 gadgets, listen to the news, download as early as 4am & share articles on social media. Call 896 6000.