'Do not compete with me': Duterte slams Robredo over typhoon response issues
MANILA, Philippines — A visibly irked President Rodrigo Duterte on Tuesday night lashed out at Vice President Leni Robredo for her alleged "grandstanding" and criticism of the government's response to the onslaught of Typhoon Ulysses.
In a televised speech, Duterte said Robredo lied to the Filipino people when she supposedly questioned his absence at the height of the storm.
"I would like to give a caution to the Vice President. She made a blunder, a big one, and she practically lied, making her incapable of truth. Iyong pakana niya na wala ako noong bagyo, I was here. I was attending the ASEAN Summit," Duterte said.
He said government resources had already positioned days before Ulysses pummeled Luzon.
"I was awake in the morning because of the summit. At the same time, I would go whisper to the military guys how was it developing and what was the reaction of our government people there and the resources," Duterte said, speaking partly in Filipino.
"They did not need orders because they had already been deployed two days before. They were already deployed. Even the soldiers in Davao, my security [detail] was taken. Half of it was taken, brought here in anticipation of the typhoon," he added.
[Original statement in Filipino: "Hindi mo na iyan kailangan orderin sila kasi two days before, deployed na yan po sila doon po. Nakadeploy na yan. Yung mga sundalo pati nga yung sa Davao, iyong security ko kinuha. Half of it, dinala dito in anticipation of the typhoon."]
Duterte appeared to be blaming Robredo over the #NasaanAngPangulo (Where is the President) tag, which trended on social media during the onslaught of Ulysses as netizens questioned the President's absence amid strong winds and rains in Metro Manila, Cagayan Valley, and other parts of Luzon.
Duterte was attending the 37th ASEAN Summit then.
He said that giving orders on the day of the storm would be "stupidity."
"That is why you cannot be President really… You do not give orders on the day of the war. You're dead. If that's what you are, then don't run for president," Duterte said.
He likewise scored the opposition leader for allegedly making it appear that the military moved after she directed them to go to Cagayan for rescue operations.
"Do not compete with me. Do not start a quarrel with me," Duterte said.
"You did nothing but keep making calls," he went on, shifting again to Filipino. "For example, you call: So where's the C-130? Has it taken off? Of course, they would say yes. Your question would suggest the answer."
RELATED STORY
#NasaanAngPangulo trends anew as Typhoon Ulysses pounds Luzon
[atm]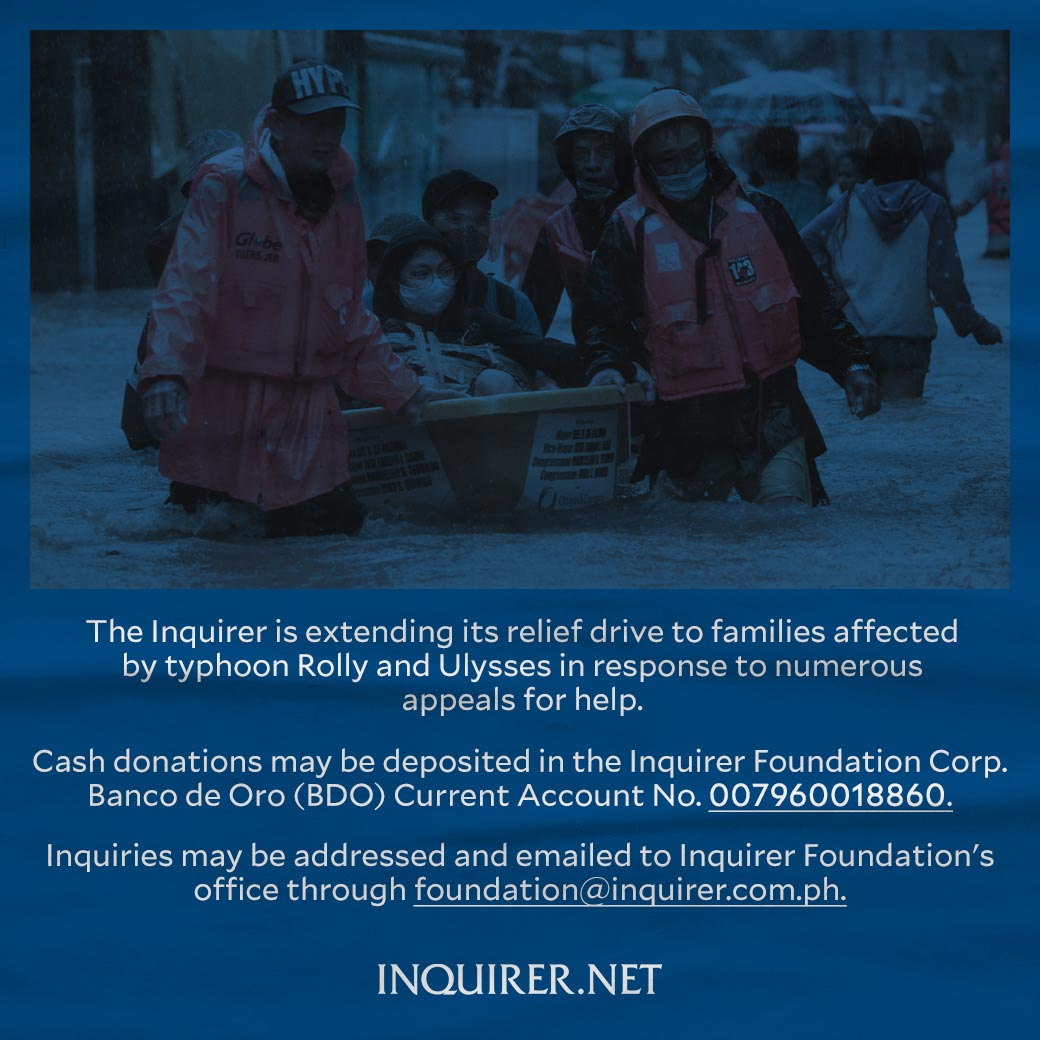 Subscribe to INQUIRER PLUS to get access to The Philippine Daily Inquirer & other 70+ titles, share up to 5 gadgets, listen to the news, download as early as 4am & share articles on social media. Call 896 6000.