'Close to zero funds': Ulysses prompts state of calamity declaration in Camarines Norte
DAET, Camarines Norte—The provincial government has declared a state of calamity in Camarines Norte five days after it was pummelled by Typhoon Ulysses and following the depletion of its calamity funds on COVID-19 response.
Camarines Norte was one of the provinces in Bicol region directly hit by Ulysses and other typhoons before it.
Gov. Edgardo Tallado said the provincial coffer for calamities had already been exhausted to fight COVID-19.
"We are currently close to zero fund," said Tallado in an interview. "That is why we are appealing to the national government, to the DBM for budget,' said the governor, using the initials for Department of Budget and Management.
Tallado said at least 54,000 families had been displaced or face income loss as a result of the damage wrought by typhoons.
The province, he said, suffered at least P77 million in crop and fishery losses and P260 million in infrastructure damage.
Ulysses killed at least five people in Camarines Norte. Four people are still missing and 25 had been injured.
Edited by TSB
Subscribe to our daily newsletter
Click here for more weather related news.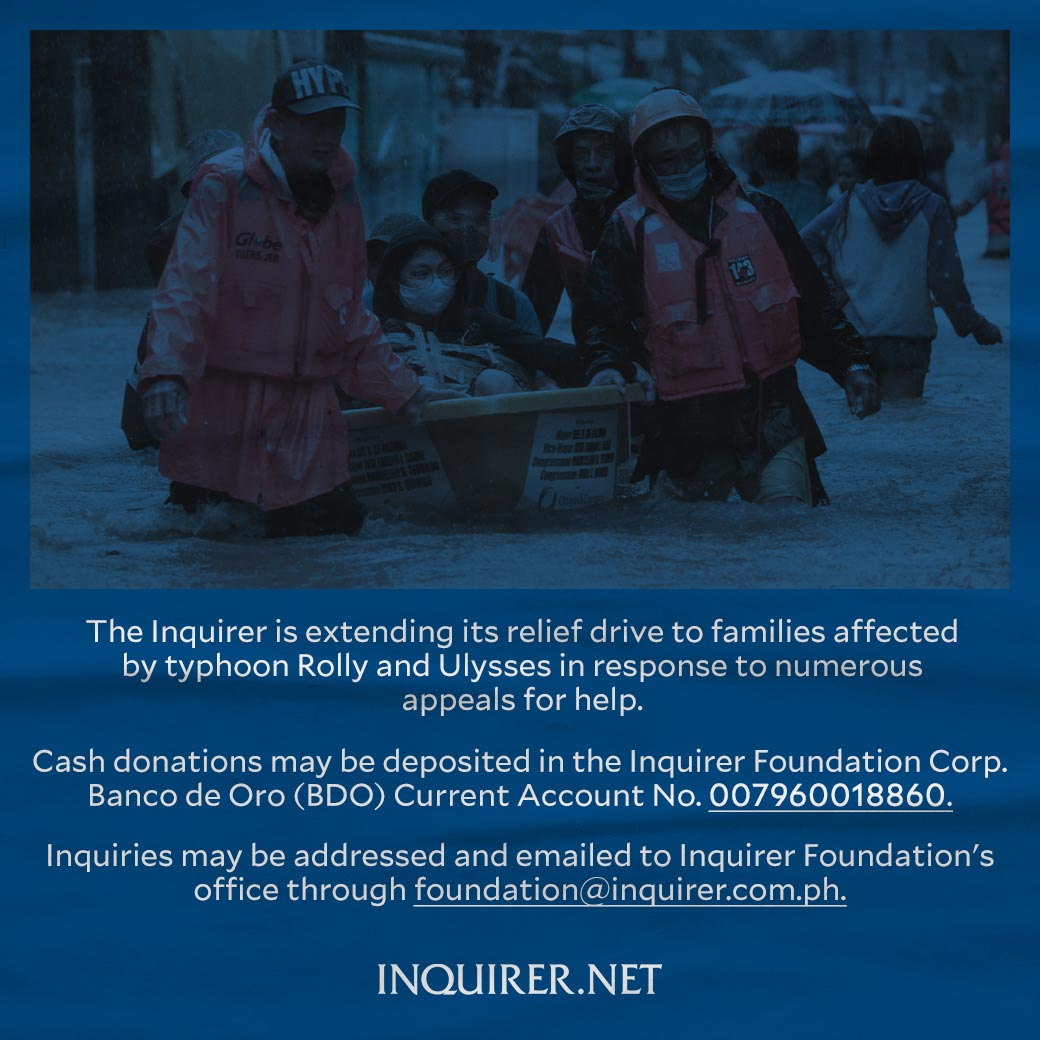 Subscribe to INQUIRER PLUS to get access to The Philippine Daily Inquirer & other 70+ titles, share up to 5 gadgets, listen to the news, download as early as 4am & share articles on social media. Call 896 6000.