NDRRMC recommends declaration of state of calamity in entire Luzon
MANILA, Philippines — The Philippines' top disaster agency has recommended the declaration of state of calamity in entire Luzon after three consecutive typhoons wreaked havoc in the country.
This was agreed upon by members of the National Disaster Risk Reduction and Management Council (NDRRMC) in an emergency meeting on Monday, which meant to discuss the impact of recent typhoons Quinta, Rolly and Ulysses, NDRRMC Executive Director Usec. Ricardo Jalad said in a statement.
"It was approved during the meeting the recommendation for President Rodrigo Duterte to place under state of calamity the entire Luzon to address the impacts of the latest typhoons that hit the country," he said.
Based on NDRRMC guidelines, a President's declaration of state of calamity "may warrant request for and acceptance of international humanitarian assistance upon the recommendation of the NDRRMC."
Local government units will also have easier access to funds for relief and rehabilitation efforts with this declaration.
Several provinces in Luzon have been placed under a state of calamity due to the extent of devastation caused by the three successive storms in recent weeks. Dozens have died and thousands have been displaced after the typhoons slammed the Philippines.
Billions of pesos worth of damage to infrastructure and agriculture have also been recorded.
The water release of Magat Dam and rainfall from Typhoon Ulysses caused the widespread flooding in Cagayan and Isabela provinces. Jalad said a technical working group would assess the current dam management.
The provision of assistance to fisherfolk and farmers, road clearing, shelter requirements and other recovery interventions have also been discussed during the meeting, he said.
Over the weekend, Duterte ordered the creation of a task force to streamline disaster response efforts. It remained unclear if its duties would overlap with the NDRRMC.
EDV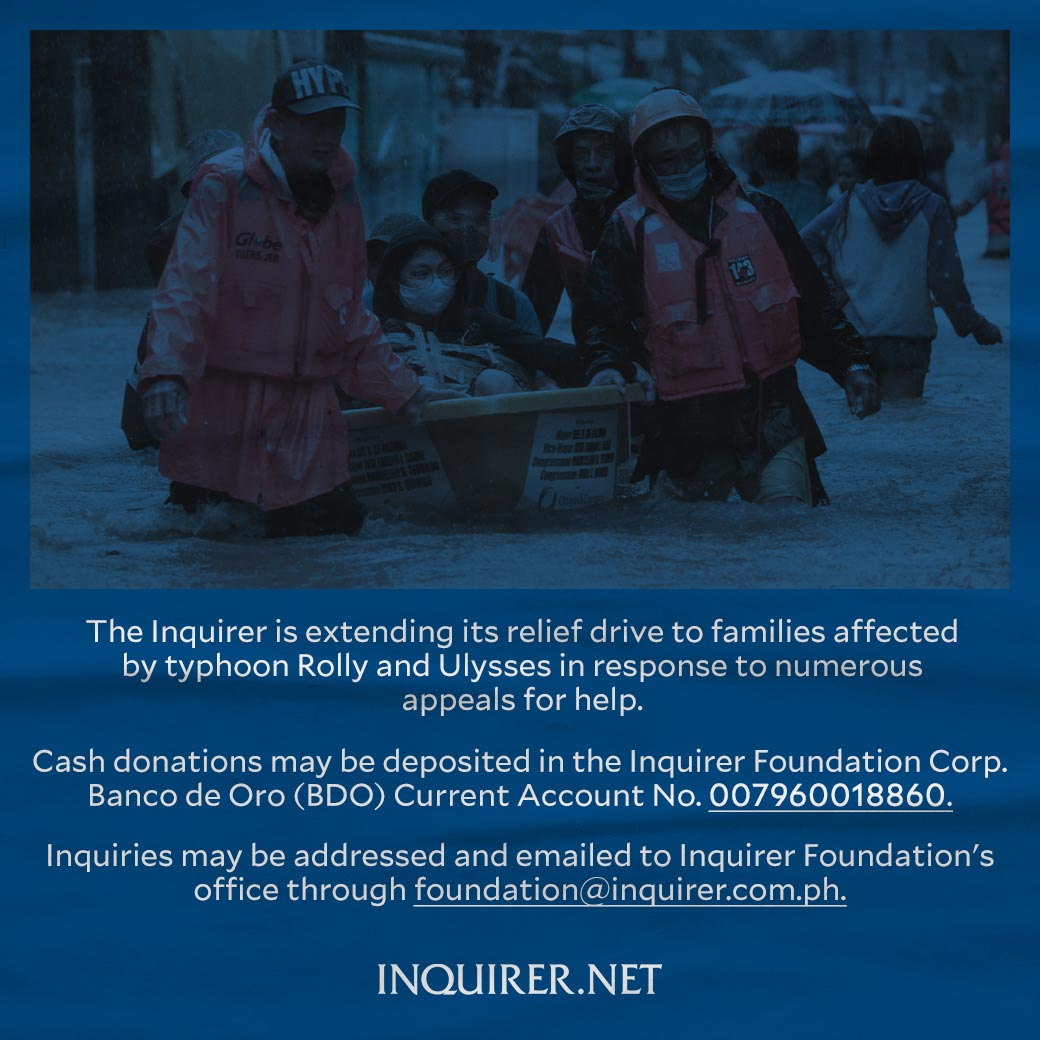 Subscribe to INQUIRER PLUS to get access to The Philippine Daily Inquirer & other 70+ titles, share up to 5 gadgets, listen to the news, download as early as 4am & share articles on social media. Call 896 6000.