DA to give P2.2 billion aid to Ulysses-hit farmers in Cagayan Valley
MANILA, Philippines — The Department of Agriculture will release P2.2 billion in assistance to Region II (Cagayan Valley) farmers who were severely-affected by Typhoon Ulysses.
In a briefing with President Rodrigo Duterte on Sunday, Agriculture Secretary William Dar said the aid will include rice, rice seeds, corn seeds, fertilizers, seedling trays, poultry goods, and ducks.
The certificate of awards will be released on Sunday, he added.
"The summary would be we are giving out today all these agricultural inputs plus the rice as our ayuda dito sa Region II ay P2.2 billion," Dar said.
The breakdown of the aid includes P846 million allocated for Cagayan province, P986 million for Isabela province, P148 million for Nueva Vizcaya province, and P18 million for Quirino province.
The National Food Authority will likewise give P41 million worth of rice to Cagayan Valley residents.
Dar said Region II sustained about P2 billion worth of destroyed crops in the wake of recent typhoons, particularly, Pepito, Quinta, Rolly, and Ulysses.
Ulysses, the 21st cyclone to hit the country this year, triggered massive flooding in Metro Manila and other parts of Luzon.
It likewise caused flooding in the Cagayan Valley, particularly in the provinces of Cagayan and Isabela.
The death toll of the typhoon has so far reached 67.
The typhoon struck areas in Luzon which had barely recovered from the onslaught of Super Typhoon Rolly (Goni), which killed at least 25 people and destroyed thousands of residences.
/MUF
Subscribe to our daily newsletter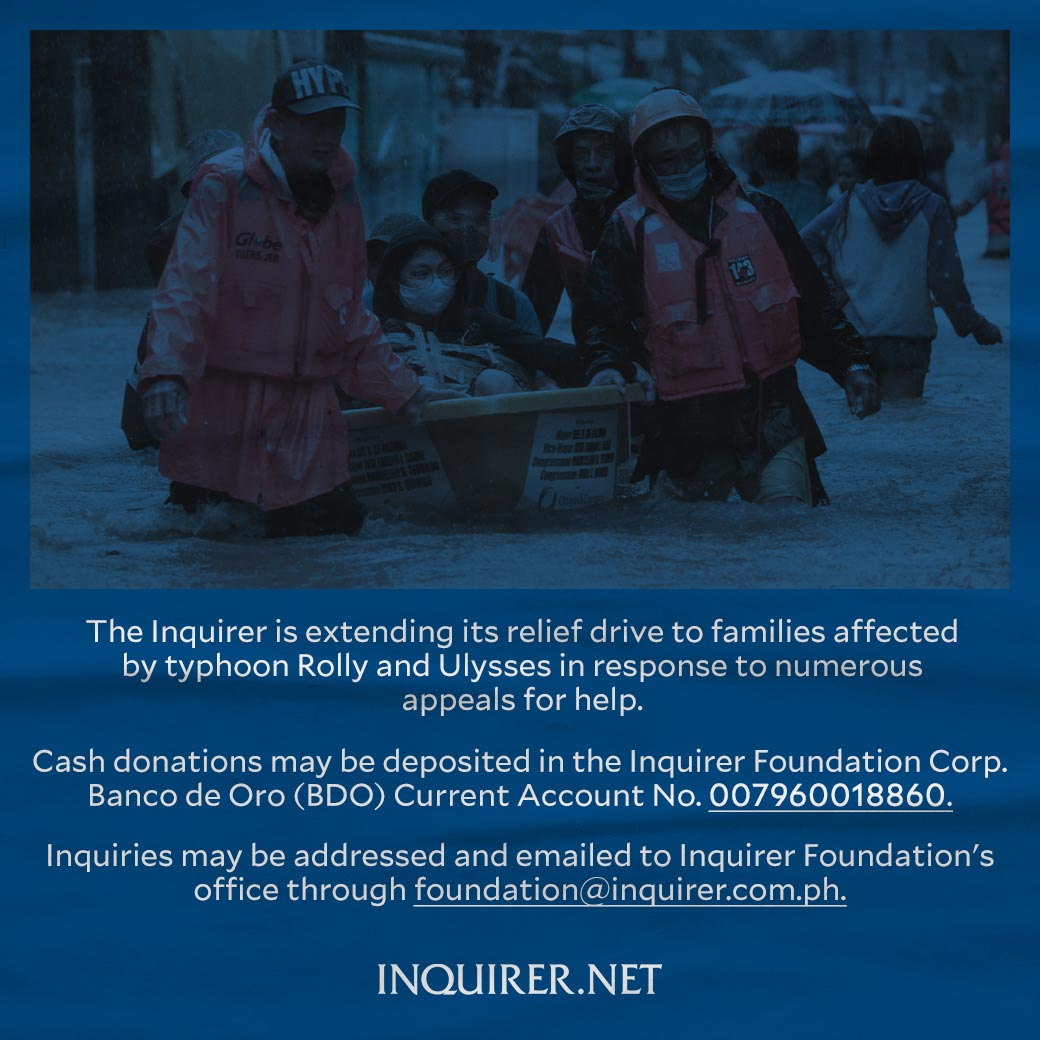 Subscribe to INQUIRER PLUS to get access to The Philippine Daily Inquirer & other 70+ titles, share up to 5 gadgets, listen to the news, download as early as 4am & share articles on social media. Call 896 6000.